Stages in detail
Australia's greatest cycling race is back to launch the international cycling season – and you're invited to share every epic moment. Race director Stuart O'Grady OAM has waited three years to deliver these men's stages. They celebrate South Australia at its best, taking the peloton from world-famous wine country to the dazzling Port Willunga beach and the summit of Mount Lofty. One thing is for sure: there's work ahead for those ready to make their mark.  
Definitive elements of the race
Stages for the fans 
O'Grady has designed a race that takes fans to the heart of the action. Spend a summer evening at the prologue. Watch the pros tackle five laps around Tanunda on stage one. Get a group together for a day at McLaren Vale wineries Penny's Hill or d'Arenberg on stage four – or line Mount Lofty Summit Road on stage five (O'Grady's answer to the famed Cauberg climb from the Amstel Gold Race). Bring your cowbell – it's time to make some noise. 
Prologue
We're starting the Santos Tour Down Under like never before. Gather beside the Torrens in Adelaide's centre for a prologue that promises fast, technical racing – plus a chance for GC contenders to exert their influence early.  
Port Willunga features
Port Willunga is the stuff summer dreams are made of: sparkling turquoise water, an atmospheric old jetty and shipwreck, plus a world-class restaurant overlooking it all. There's good reason it frequently makes the list of top national beaches. This South Australian paradise will host the start of stage four, with riders to travel through McLaren Vale's lauded vineyards before finishing on the main street of Willunga.  
Lofty finish 
A formidable new ascent looms on the race's final stage. Mount Lofty is Adelaide's highest point: a fitting scene for the battle ahead. It's the first time this iconic climb has been part of the Santos Tour Down Under, and there will be ample opportunity to watch the world's best as they slog it out to the KOM point in front of Mount Lofty House near Mawson Road. They'll pass this point twice: at 33.8 and 86.8km.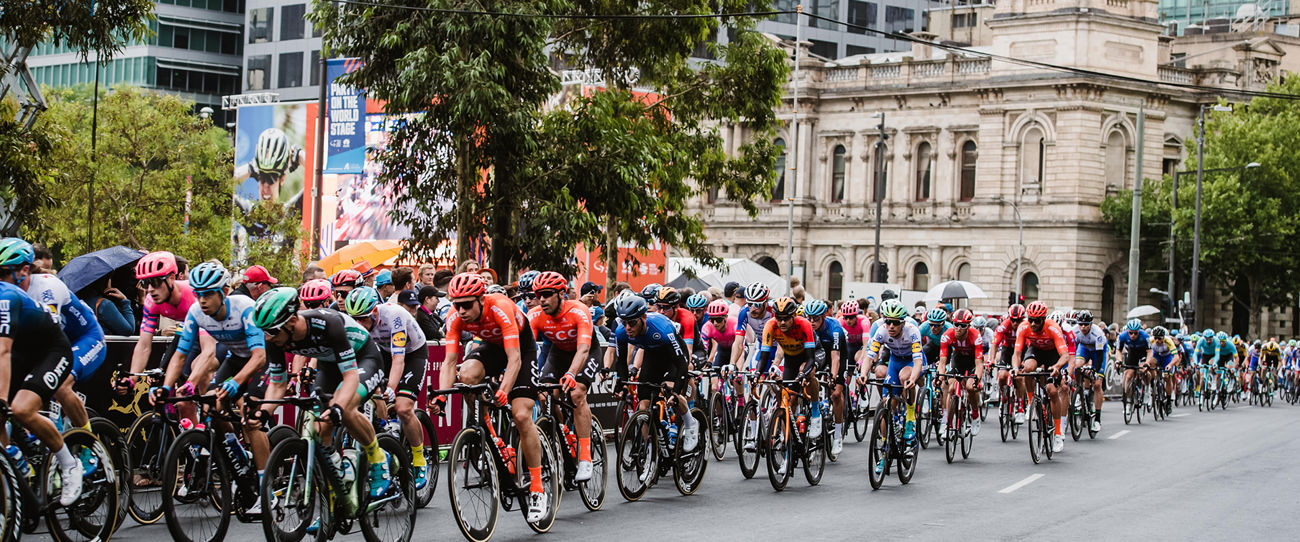 This curtain-raiser always sets the scene for a great week of racing. Success here doesn't count towards standings in the Santos Tour Down Under, but good form in central Adelaide always indicates the riders who mean business. 
In 2023 the Classic will start and finish in Flinders Street, skirting the Tour Village in Victoria Square/Tarntanyangga, continuing down Wakefield Street and along a section of Pulteney Street before a left turn back on to Flinders. Prime sprints will take place at 15, 30 and 45 minutes into racing. O'Grady describes it as a simple, fast circuit – one set to deliver all the excitement of international cycling once again.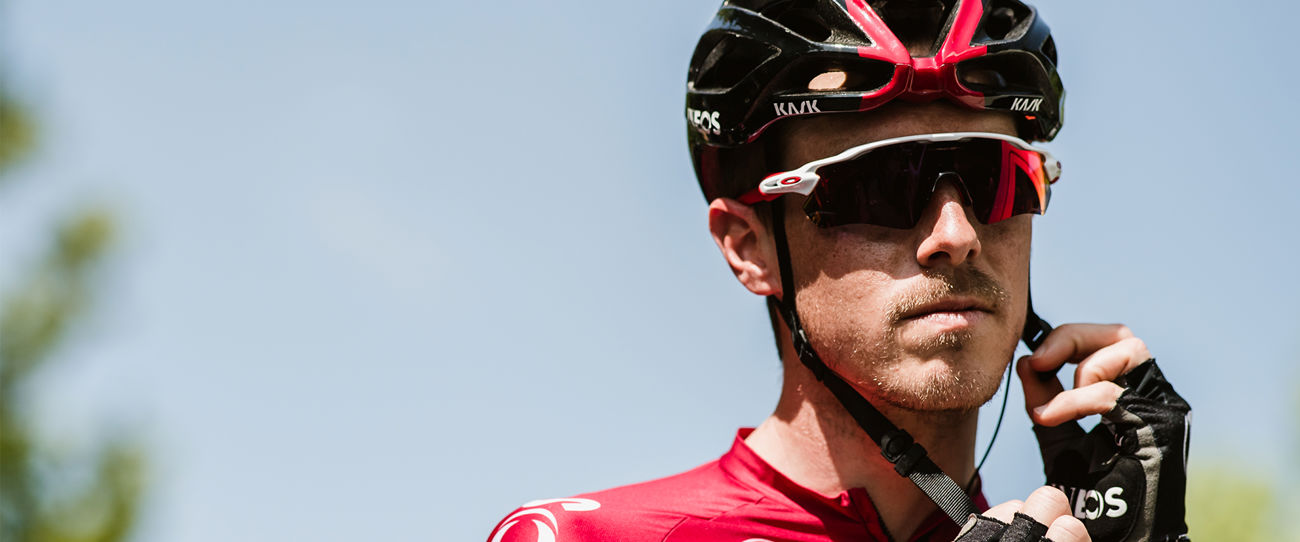 At a glance The best way to welcome back Australia's greatest cycling race? A city prologue. It's an event first – one sure to test the peloton. The 5.5-kilometre Adelaide Riverbank route begins on the footbridge and finishes near the Elder Park Rotunda, with tight turns and a dive-bomb descent in the mix. Will local legend, Olympic bronze medallist and former world time trial champion Rohan Dennis take victory? Anything is possible as greatness returns. 
Up close Our time trial will be ridden on road bikes and is the first Santos Tour Down Under men's stage for 2023. Action will unfold from 6pm until about 8:30pm and is sure to be fast and exciting. The prologue format means fans can settle in and cheer each rider on as they tackle the course – War Memorial Drive, MacKinnon Parade, Bundeys Road and Victoria Drive feature. 
Ochre and sprint jerseys will be presented on the night, while the race's first king of the mountains winner will be awarded after stage one. Maximum elevation for the prologue route is 45 metres, with 57 metres of climbing in total. It's man versus clock in this all-out effort. 
The finish 
Gather beside the Elder Park Rotunda to see the world's best get to work. It promises to be an unforgettable evening – views across the Torrens to Adelaide Oval, a summer sunset and the cityscape surrounding it. Australia's greatest cycling race is back.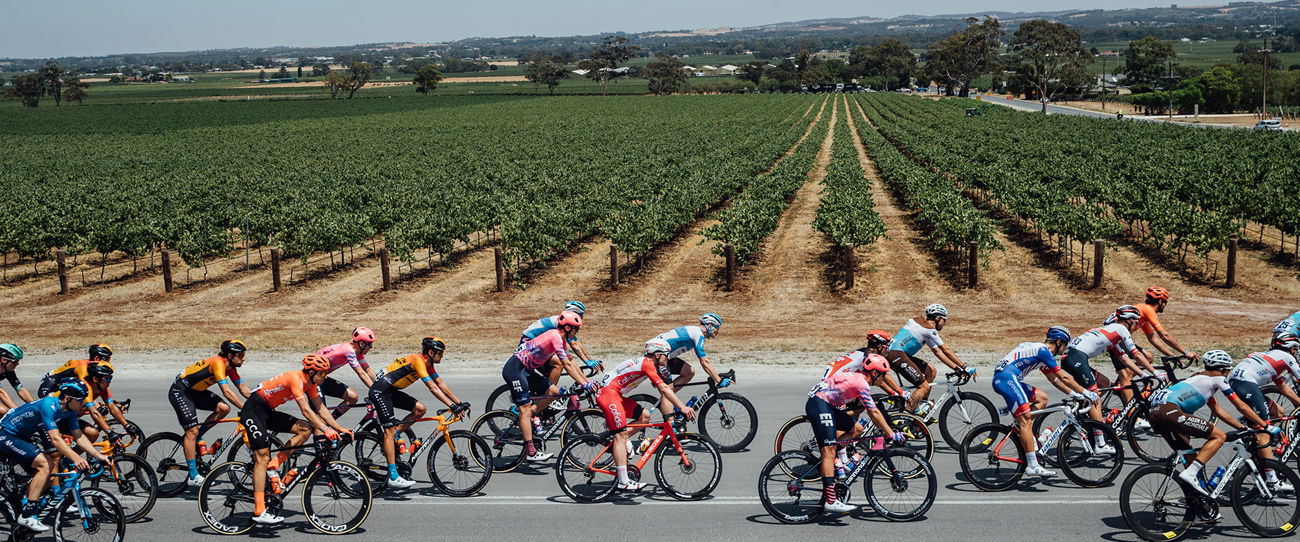 At a glance
The open road awaits. Tanunda – in South Australia's beautiful Barossa region – will host both the start and finish of stage one. At just over 150 kilometres of racing it's the second-longest stage in the 2023 Santos Tour Down Under and a chance for sprinters to shine. Nuriootpa, Angaston, Bethany and Greenock will all welcome the peloton. A section of this stage also appeared in the 2021 Santos Festival of Cycling men's race, where Luke Durbridge took victory with an 80-kilometre solo break on day one. Fans are invited to settle in for the spectacle – come and spend a day in world-famous wine country.  
Sprints
Big bunch sprints are on the cards as the men get out of town. Both intermediate sprints will take place across the line in Tanunda – look for the peloton pushing through at the 46km and 98km marks. The peloton will pass through Tanunda four times in total before the stage finish.    
Climbs
Get ready for four ascents of Menglers Hill – a category four climb found east of Tanunda – with those at 60km and 113km offering points in the king of the mountains classification. We'll see a maximum elevation of 502 metres and 2053 metres of climbing. 
Finish 
The world's best cyclists will travel through Bethany on Barossa Valley Way before turning right and storming to the line in Murray Street. Tanunda has hosted nine finishes since the Santos Tour Down Under began – but never before from this direction.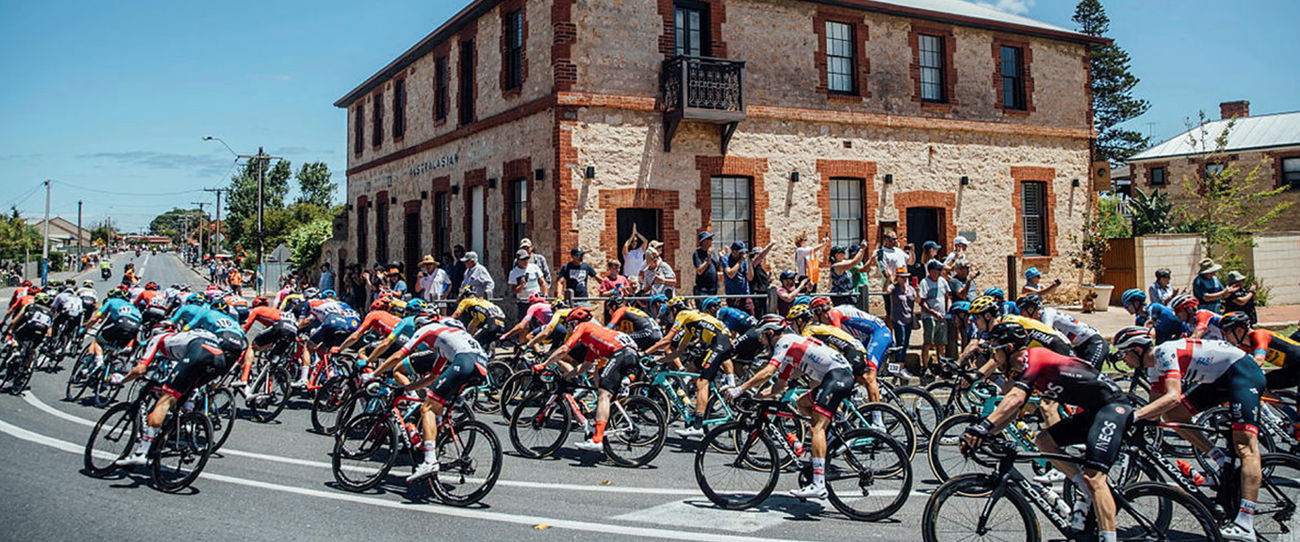 At a glance
Stage two is all about the coast. It will start in beachside Brighton – another event first – and trace the esplanade before a sprint at Aldinga's Snapper Point. Look for the peloton crossing Myponga dam wall and sprinting through Yankalilla before descending into Victor Harbor for a big finish. At 155.9km this is the longest of the Santos Tour Down Under's five road stages. It's set to be pivotal.   
 
Sprints 
The day's first sprint is due to take place 40.1km into the stage at Snapper Point. From there the peloton will continue along the esplanade, taking a left on to Norman Road before following Main South Road through to Yankalilla. This charming Fleurieu Peninsula town will host the second intermediate sprint for the day – 79.8km into the stage.  
Climbs
There's 2401 metres of climbing on stage two, with the first KOM set for Parawa Hill at the 95km mark. It's a category two ascent. The second KOM, taking place at Nettle Hill Road – 141km into racing – is a brutal category one. Those with good legs over this short, difficult climb will be well positioned for the final 15km push to Victor Harbor. Climbers and all-rounders may well seize it as the launchpad for a late attack.  
Finish 
Action will culminate at the intersection of Albert Place and the Esplanade in Victor Harbor. We've seen blistering sprints to the line here before – who will have what it takes at the first UCI WorldTour event of the year?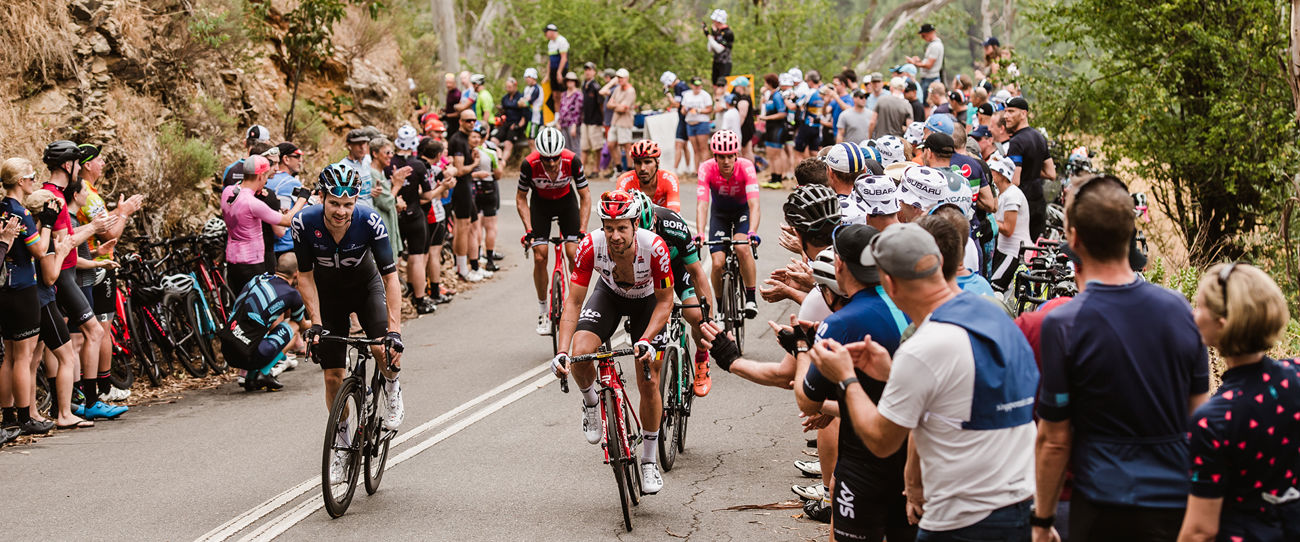 At a glance
This one is going to hurt. The peloton will start in Norwood and tackle three of Adelaide's toughest ascents, navigating Norton Summit, Checkers Hill and Corkscrew Road before finishing in Campbelltown. Those with an eye on overall victory – and strength in the mountains – will be in the mix here. This stage also features race director Stuart O'Grady's favourite spot to ride in South Australia: beautiful Basket Range Road in the Adelaide Hills.  
Sprints
The stage's two sprints will take place through Lobethal – 33 kilometres into racing – and then at the 69.7-kilometre mark in Williamstown. They will follow the Ashton climb and are slotted in before the day's remaining two ascents. As the legendary Jens Voigt would say: shut up legs!   
Climbs
King of the mountains will be a fitting title for the rider who prevails on this gruelling stage. First comes the category two Ashton climb – 14.5km into the route – followed by two consecutive category one ascents: Checker Hill at 88.2km, then a fast descent into the notorious Corkscrew Road at 116.8km. An attack on this final climb could offer the dual rewards of stage win and overall lead. Total elevation for the day is 555 metres, with 2447 metres of climbing.  
Finish 
Tight, fast turns down Montacute Road are in store after riders complete the Corkscrew Road climb. Once over the summit it's about six and a half kilometres to the finish line in Campbelltown. This is the same stretch of road where Australian cycling legend Cadel Evans broke away in 2014, averaging 49 km/h on the descent to triumphantly take the stage win. 
At a glance
We're off to Willunga on this penultimate stage – but not as you know it. Get ready for a stage start at Port Willunga: a beach rated among Australia's very best. And rather than ascending the slopes of Willunga Hill as in years past, the peloton will tackle a 135-kilometre stage set to take in McLaren Vale, celebrated wineries including d'Arenberg and Penny's Hill, and the township of Willunga (there it is again!). The scene is set for a blistering sprint finish.   
 
Sprints
Stage four of the men's race is another chance for the sprinters to step up. It's also one that offers great viewing opportunities, including start and finish locations within easy reach of each other. Both of the day's sprints will take place at Aldinga's Snapper Point (also the site of sprints during stage two). The first will come with 72km of racing complete, with the second at 114km.  
Climbs
Climbing isn't a significant feature of this stage, with its two KOM ascents to take place in the township of Willunga. They will occur at 53.5km and 95.5km into the stage respectively, with total elevation for the day 197 metres and 1436 metres of climbing.  
Finish 
The day's finish is set to be another first for the Santos Tour Down Under. Never before have riders completed a stage on the main street of Willunga township, instead ascending Willunga Hill in years past. This time they'll tackle a slightly uphill push to the line, a technical approach that demands aggression and exceptional bike handling skills.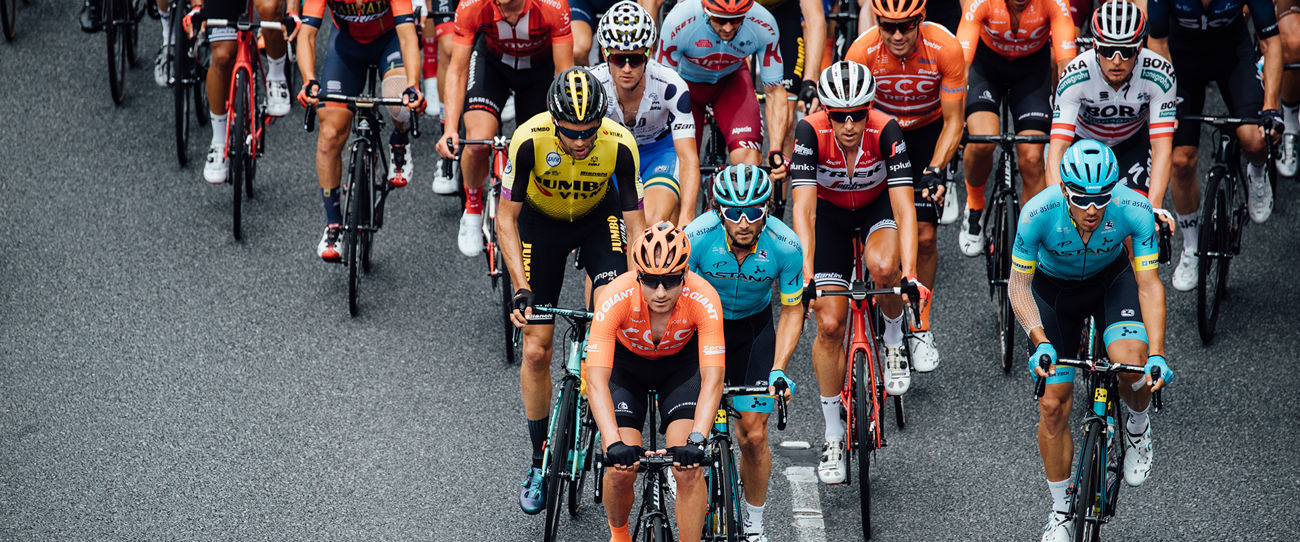 At a glance 
The formidable Mount Lofty will make its first Santos Tour Down Under appearance on this final day of racing. O'Grady has kept the ascent in mind since taking on race director responsibilities. Now the time has come. Riders will leave from the inner-south suburb of Unley and travel up the old freeway, with the end of race neutral set to come at the notorious Devil's Elbow. Next up: four passes of 25-kilometre loop through the Adelaide Hills – Summertown, Uraidla, Carey Gully, Bridgewater, Aldgate, Stirling and Crafers all feature. 
Get out on Mount Lofty Summit Road to cheer the peloton up a long, Euro-style climb – or be there atop the mountain waiting to see who has what it takes. At just under 114 kilometres this decider is set to be short, sharp and furious. We can't wait.  
Sprints
It's going to be a tough day in the saddle for sprinters. The stage's two intermediate sprints will take place along Greenhill Road in Uraidla at 24.7 and 77km. Riders will remain on this road as it travels south-east towards Carey Gully. 
KOM 
The stage has only one – but it will be climbed four times. You'll find the KOM mark in front of Mount Lofty House, close to the lush Mount Lofty Botanic Gardens. Points will be on offer at 43 and 96km into racing, with each pass having the potential to prove influential in overall standings. O'Grady designed this finale to create an aggressive race, but those going for victory will also have to play a very tactical game. Anything could happen on this short, difficult stage.