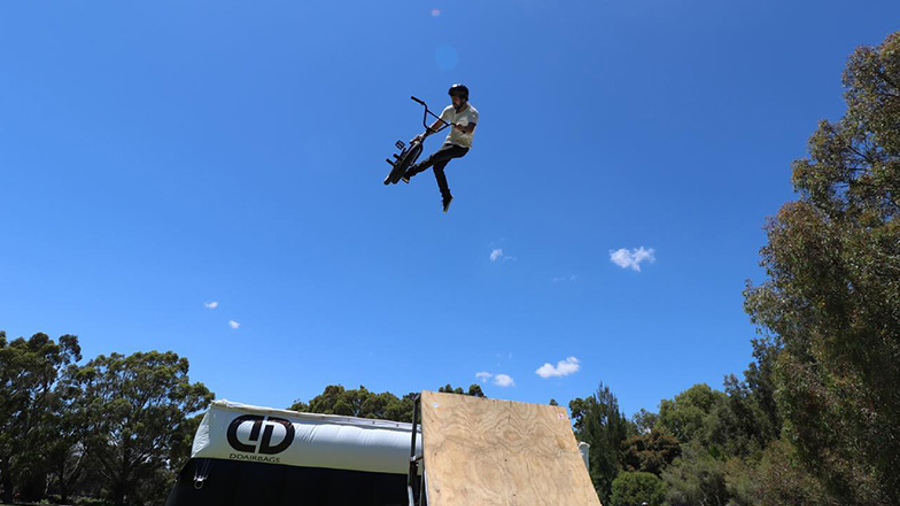 BMX Freestyle Demonstrations
Free
The City of Adelaide Festival Village

Dates & Times

26 Jan 2022 at 14:00 - 14:20
26 Jan 2022 at 15:00 - 15:20
26 Jan 2022 at 16:00 - 16:20
26 Jan 2022 at 17:00 - 17:20
26 Jan 2022 at 18:00 - 18:20
26 Jan 2022 at 19:00 - 19:20

Overview
The City of Adelaide Festival Village has been relocated from Victoria Park/Pakapakanthi to Victoria Square/Tarntanyangga for one action-packed day and evening on 26 January. 
This action-packed event will showcase 20-minute BMX Freestyle Demonstrations at the City of Adelaide Festival Village in Victoria Square / Tarntanyangga. You'll see epic tricks from some of Australia's top BMX, Nitro Circus and X Games athletes including Josh Matthews, Jaie Toohey and Kyle Baldock.
The BMX demonstrations is in a prime position surrounded by food, drinks, live entertainment and other festivities.
You'll be on the edge of your seat while watching watch the most intense, exhilarating BMX stunts.
Please read through and follow COVID Safe practices when attending any Santos Festival of Cycling event.