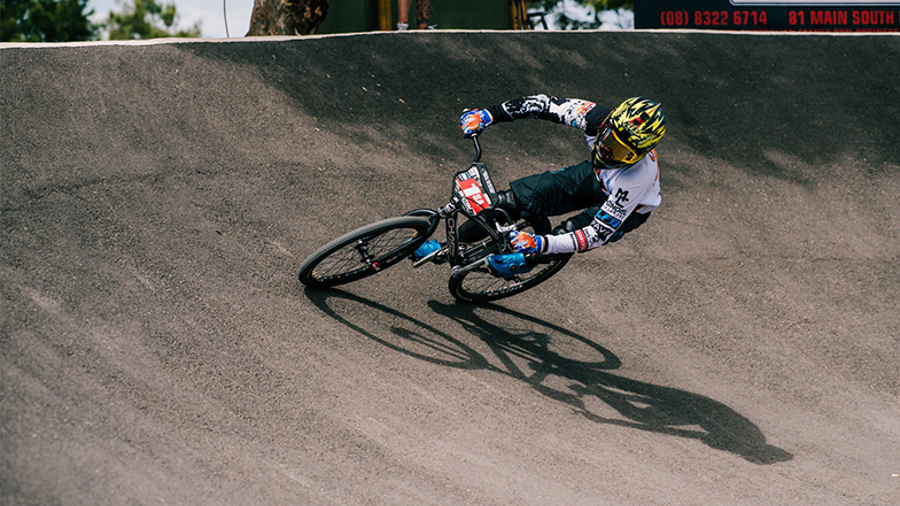 BMX Racing National Cup
Free
Sam Willoughby International BMX Facility

Sessions

22 Jan 2022 at 15:00 - 20:00
23 Jan 2022 at 10:30 - 14:00

Overview
The Santos Festival of Cycling will see a huge start to the 2022 BMX season, with not only the first two National Rounds of the AusCycling BMX National Cup, but also the opening of the brand-new Sam Willoughby International BMX Facility at Glenthorne National Park-Ityamaiitpinna Yarta.
South Australian BMX has an exciting legacy with some of the best riders in the world including Sam Willoughby, recently retired Olympic hero Anthony Dean, and Brian Kirkham. The new track will ensure this legacy stretches well into the future, with hundreds of aspiring Olympians to be racing across the two days.
The official opening of the track will occur on Saturday afternoon at 2:30pm, with racing from 3:00pm through to approximately 8:00pm, with the elite SuperClass race finals being the last event on the program. With extra prize money provided by the City of Marion for both the men's and women's fields, these aren't races to miss.
For those who aren't able to come on Saturday evening, or for those who can't get enough of BMX racing then there will be an almost identical program on Sunday morning with Racing from 10:20am. Although the format will be the same, the results wont be with BMX racing guaranteeing excitement and different results. 
BMX is one of the most inclusive cycling disciplines, with riders being able to start as young as 2, with riders racing through into their 60s. The Sam Willoughby BMX track will be shared by the Happy Valley BMX club and the Cove BMX Club, and the Santos Festival of Cycling is looking forward to launching these two clubs into an exciting future.
Join us for the official opening of the facility, with an array of activities on offer and world class racing over 2 days.
Please read through and follow COVID Safe practices when attending any Santos Festival of Cycling event.