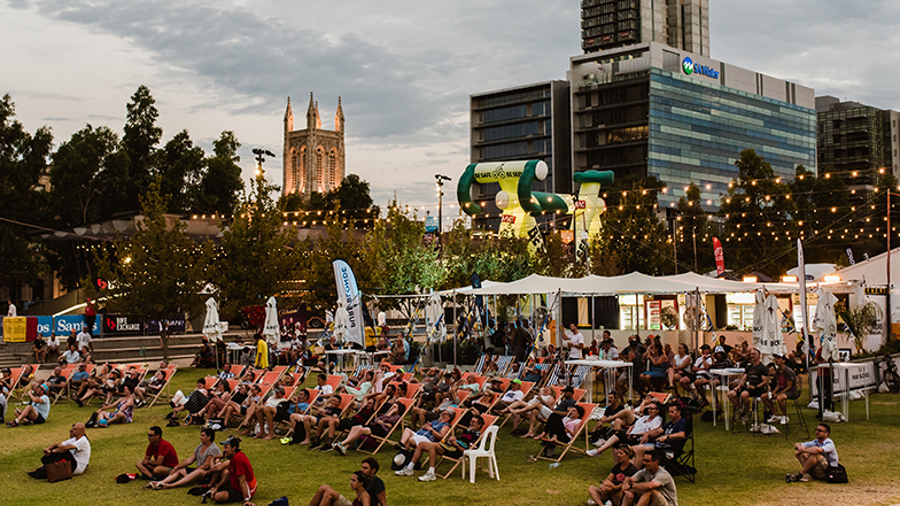 Tour Village
Friday 13 Jan - Saturday 21 Jan 2023 | Various times
Free
Tour Village

Open times

Fri 13th Jan 2023 at 11:00 - 22:00
Sat 14th Jan 2023 at 11:00 - 22:00
Sun 15th Jan 2023 at 11:00 - 20:00
Mon 16th Jan 2023 at 11:00 - 20:00
Tue 17th Jan 2023 at 11:00 - 20:00
Wed 18th Jan 2023 at 11:00 - 20:00
Thu 19th Jan 2023 at 11:00 - 20:00
Fri 20th Jan 2023 at 11:00 - 20:00
Sat 21st Jan 2023 at 11:00 - 22:00

Overview
PARTY ON THE WORLD STAGE AT AUSTRALIA'S GREATEST CYCLING FESTIVAL!
Experience Adelaide in January at its finest, with Australia's biggest cycling festival at the Tour Village.
This is the heart and soul of the Santos Tour Down Under, with something for everyone from the casual onlooker to the cycling fanatic - whether it's new bikes and technology, or simply a place to relax and enjoy the atmosphere, you'll find it at the Tour Village.