---
About the Stage
The Santos Women's Tour Down Under comes to a thrilling finish in the centre of Adelaide with Stage 4 at the Schwalbe Classic.
Stage 4 concluded the Santos Women's Tour Down Under and returned to the heart of Adelaide for the first time in years, with riders to take on a challenging 1.7km circuit through Adelaide's centre.
Starting outside Pilgrim Church on Flinders Street, the peloton turned into King William Street, headed through Victoria Square before turning left into Angas Street, then into Chancery Lane and right into Wakefield Street. 
A left turn at Pulteney Street then swung the riders back onto Flinders for the long straight to the start/finish line. 
Ziptrak® Intermediate Sprints
Lap 6: Ziptrak® Sprint #1
Lap 12: Ziptrak® Sprint #2
Lap 18: Ziptrak® Sprint #3
Hosted by City of Adelaide
We thank the City of Adelaide for hosting the Down Under Classic and for their invaluable contribution to the Santos Tour Down Under.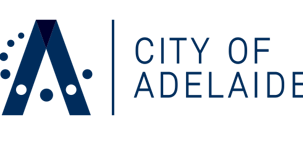 *Times to be confirmed.