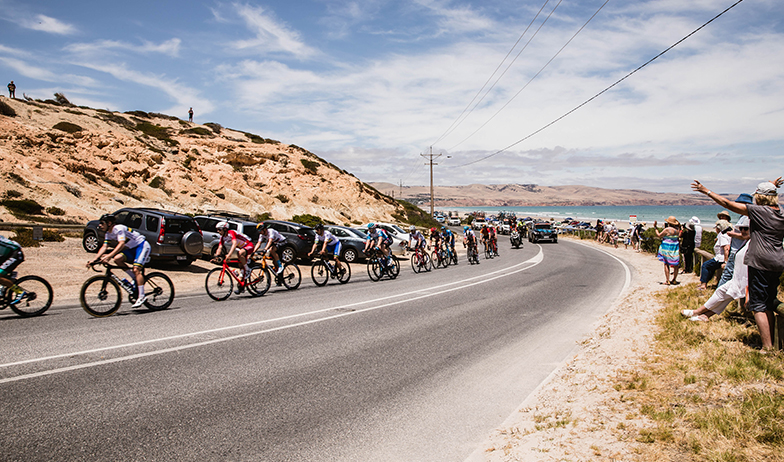 Be Safe Be Seen Stage 3 finish - MEN'S AND WOMEN'S
23 Jan 2021
WOMEN'S FINISH - 11:28 | MEN'S FINISH - 15:19
FREE
Overview
For the men's race, Willunga Hill has been the highlight since the race's inception and will wrap up an exciting (and tough) race for both men's and women's teams... For the women - this will be their first time taking on Willunga-Hill!
Rolling out from the Cube, we will take in a full stage of vineyards, incredible beaches and the very iconic and game changer for the race, Willunga Hill.
Whilst mainly flat, don't count out the cross winds. On this course they constantly change, riders may find this a saving grace, or struggle to make sense of the wind changes but make no mistake, the focus on every rider's mind will be being the first to cross the finish line on Willunga Hill.
Be sure to check out everything the Fleurieu Peninsula has to offer - from incredible food and wine to amazing experiences.
As part of the Festival's COVID Management plan, selected events will be ticketed which will include limited-capacity entry for the road race start and finishes. A free ticket will be required to access both race starts and finish locations and will be available from Tuesday 15 December.
Where tickets become exhausted, cycling fans will be encouraged to find one of our wonderful vantage points and use alternative locations on the routes to enjoy the race in a COVID-safe and socially distanced way.
Tickets for other selected riding and festival events will be announced in due course.