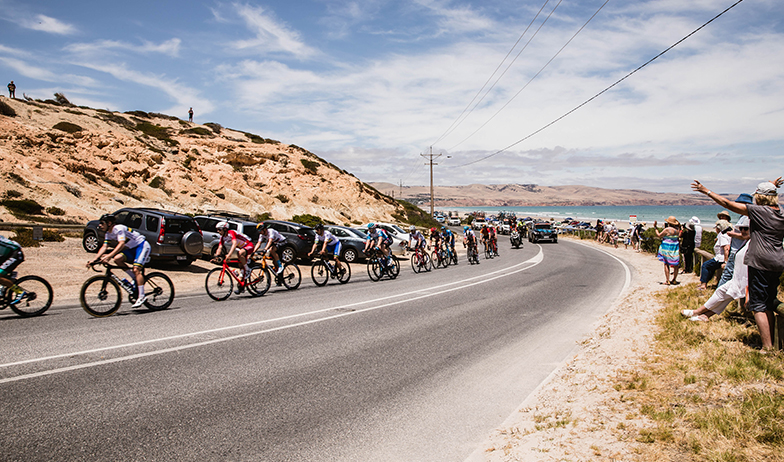 Be Safe Be Seen Stage 3: McLaren Vale to Willunga
23 Jan 2021
WOMEN'S - 10:00 to 11:28 | MEN'S - 13:00 to 15:19
FREE
Overview
The unique spectacle that is the d'Arenberg Cube will play host to the start of Be Safe Be Seen Stage 3.
Basque in the stunning vineyards at d'Arenberg Winery and enjoy food and wine by the glass before (and after) seeing off the riders as they embark on their journey to Willunga Hill.
To take your experience at d'Arenberg to the next level, you can book with one of their three packages on offer here.
This will  be the first time for the women's race taking on Willunga-Hill! 
Men's race director Stuart O'Grady says, "Today's Start location is undoubtedly one of the States biggest tourist attractions."
Rolling out from the Cube, we will take in a full stage of vineyards, incredible beaches and the very iconic and game changer for the race, Willunga Hill.
Whilst mainly flat, don't count out the cross winds. On this course they constantly change,  riders may find this a saving grace, or struggle to make sense of the wind changes but make no mistake, the focus on every rider's mind will be being the first to cross the finish line on Willunga Hill.
For the men's race, Willunga Hill the highlight of the event since the races inception and will wrap up an exciting (and tough) race for both men's and women's teams.
Be sure to check out everything the Fleurieu Peninsula has to offer - from incredible food and wine to amazing experiences.