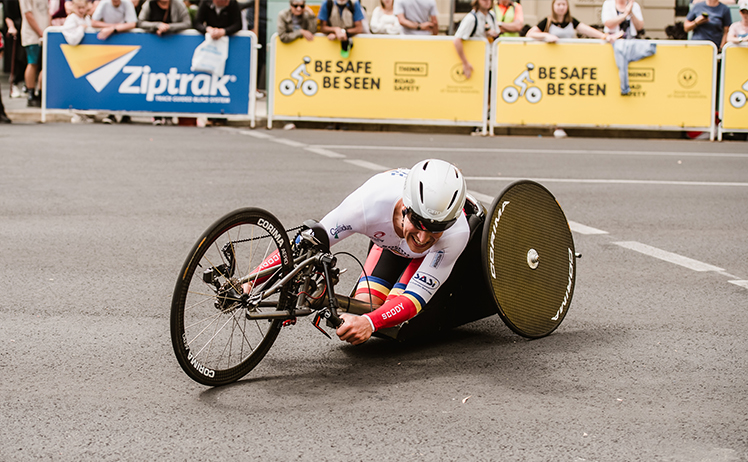 Santos Paracycling Wheelrace
24 Jan 2021
3:20 - 3:45pm
FREE
Overview
We are proud to announce that paracycling will return to the Santos Festival of Cycling for its second year running.
The Paracycling race will be a relay race from 3:20pm - 3:45pm at Victoria Park.
See the very best of Australia's men's and women's paracyclists battle it out prior to the final NRS stages in preparation for the rescheduled 2021 Tokyo Paralympic Games.
As part of the Festival's COVID Management plan, selected events will be ticketed which will include limited-capacity entry for the road race start and finishes.
A free ticket will be required to access the Santos Paracycling Wheel Race, which will be combined with the Trek Stage 4 women's and men's ticket