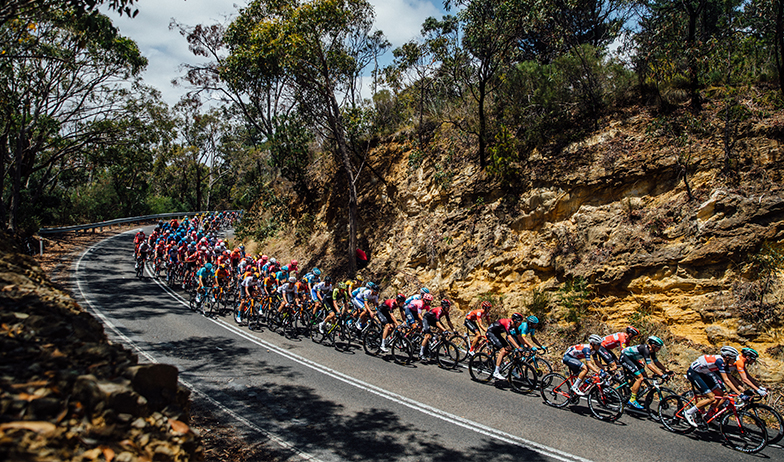 Stage 2 finish - MEN'S AND WOMEN'S
22 Jan 2021
WOMEN'S FINISH - 11:45 | MEN'S FINISH - 16:26
FREE
Overview
The riders will kick off out of the famous National Motor Museum in beautiful Birdwood and finish at Golding Wines in Lobethal.
Food options and wines by the glass will be available at Golding Wines for you to enjoy whilst you watch the race on the big screen.
The stage passes through some of the most heavily affected areas from the fires back in 2019, and will be a wonderful opportunity to support local communities who have faced significant challenges throughout 2020.
Women's race director Kimberley Conte says Stage 2 is "all about recovery."
Both race directors were keen to take the race back into these beautiful areas a year on to show Australia how the recovery is tracking.
The stage passes through the finish line at Golding Wines, before racing through some of the hardest hit areas in the 2019 bushfires and onto a gravel section. As with many family owned businesses, they were left devastated by the inferno they described as a 'fireball' tearing through their property.   
This stage is all about positioning, riders need to be at the front on the gravel to avoid mayhem, well positioned for the start of the only climb of the day and to read the road ahead of them and to stay in a controlling position on the way to the finish. 
Men's race director Stuart O'Grady says, "This should be an action packed finale."
Be sure to check out everything the Adelaide Hills has to offer - from incredible food and wine to amazing experiences.