---
EXPLORE: TREK STAGE 4
An exciting and action-packed criterium will round out the elite road race at the Santos Festival of Cycling.

Explore everything Adelaide has to offer, while you're here!
FOOD, WINE, COFFEE
Argo on the Parade
Argo on the Parade literally has something for everyone - whether you're a vegan or gluten intolerant, or you eat anything, Argo will cater. The perfect spot for breakfast and coffee, or lunch with friends. Feast on a healthy salad or opt for a hearty burger... Either way, you won't be disappointed!
Madre
If it's pizza you're after, Madre is your stop! By the same owners as Pizzateca, Madre is an authentic Italian pizza bar in the heart of the city. Indulge in wine and antipasto while the pizza chefs whips up your pizza in the back!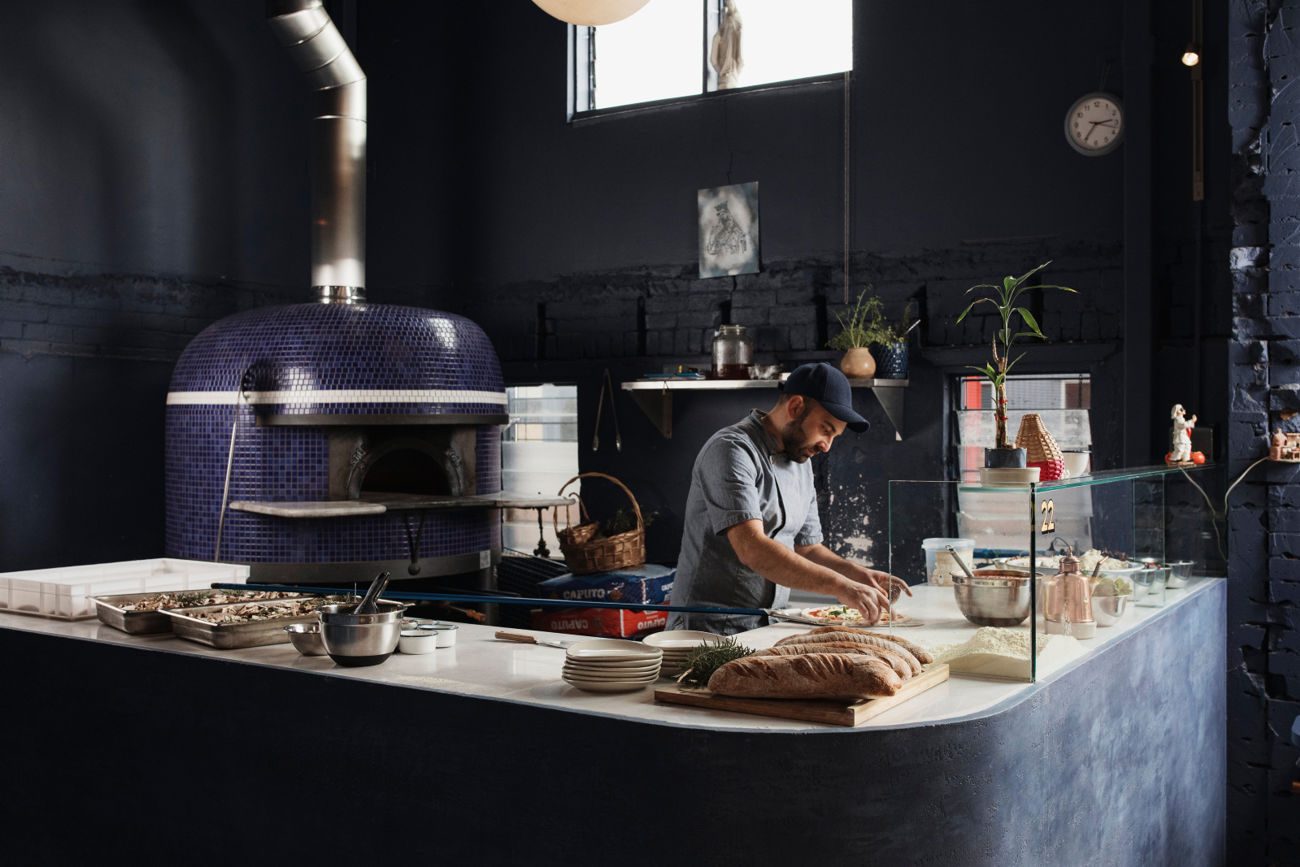 Pavé
Pavé was made for cyclists... The cafe was actually set up on a cobble stoned courtyard of the bike store next door. Most weekends, you'll see cyclists congregating here by the droves for a post-ride coffee... But don't underestimate their food either! Enjoy a delicious breakfast or lunch and enjoy the luscious green vines interwoven among bike paraphernalia that have taken over the walls of this cute little spot.
Tell Henry
Arguably one of Adelaide's most renowned coffee spots. You won't be disappointed with the amazing coffee that is produced at Tell Henry. A grungy warehouse vibe, you'll want to collect a cuppa on the way past for sure!
Golden Boy
A popular spot for anyone chasing Asian Fusion cuisine. Golden Boy is... Well, golden. Opt for the "Tuk Tuk" - a banquet designed by the waiter especially for you and your group. Affordable, delicious, and you certainly won't go hungry!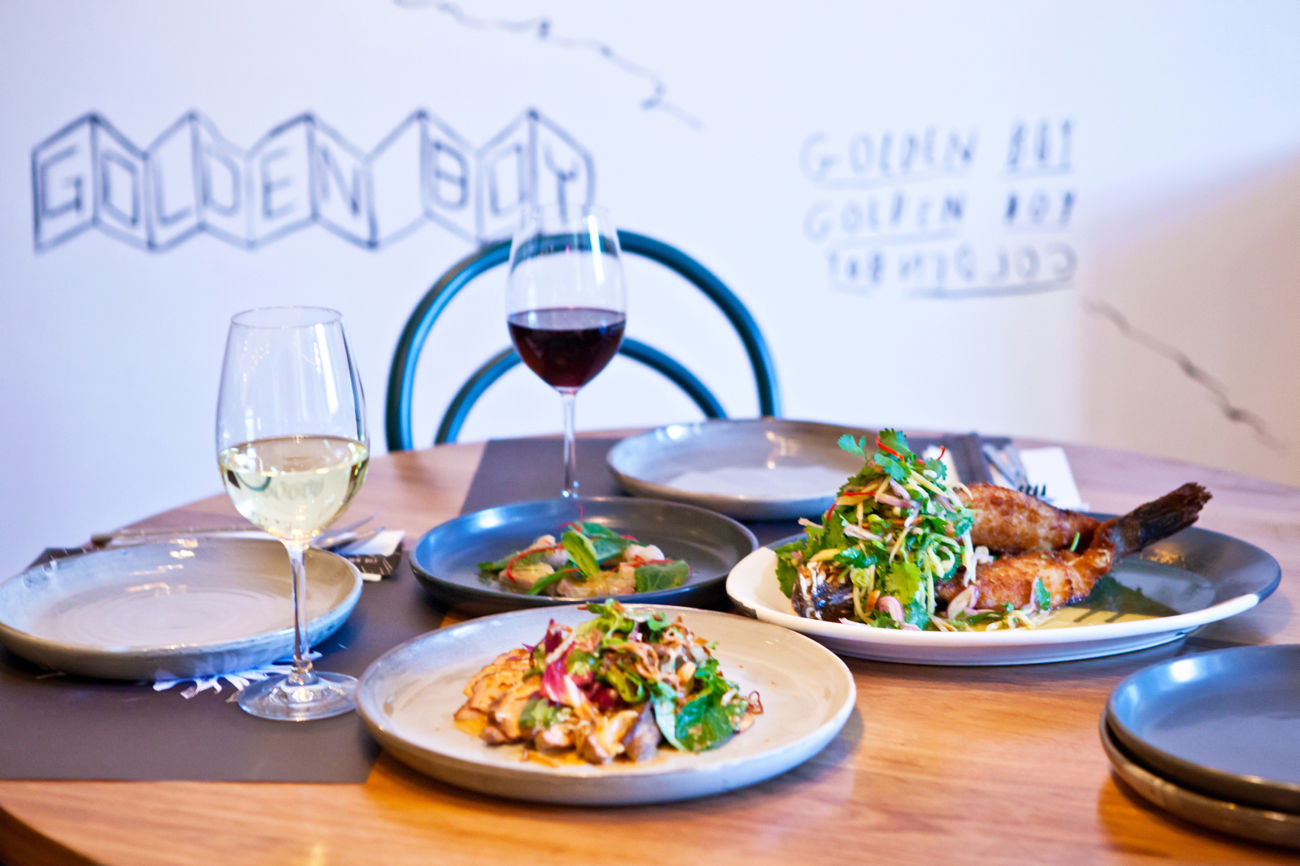 Bai Long Store
Just around the corner from Victoria Park on Wakefield Street, Bai Long Store is modern Asian, and will knock your socks off with delicious food.
THINGS TO SEE AND DO
Morialta Conservation Park
Take a hike and chase waterfalls in the stunning Morialta Conservation Park. The perfect activity to do with friends or family - you can choose an easy trail or something a little more challenging. Marvel at nature as you meander through native bush.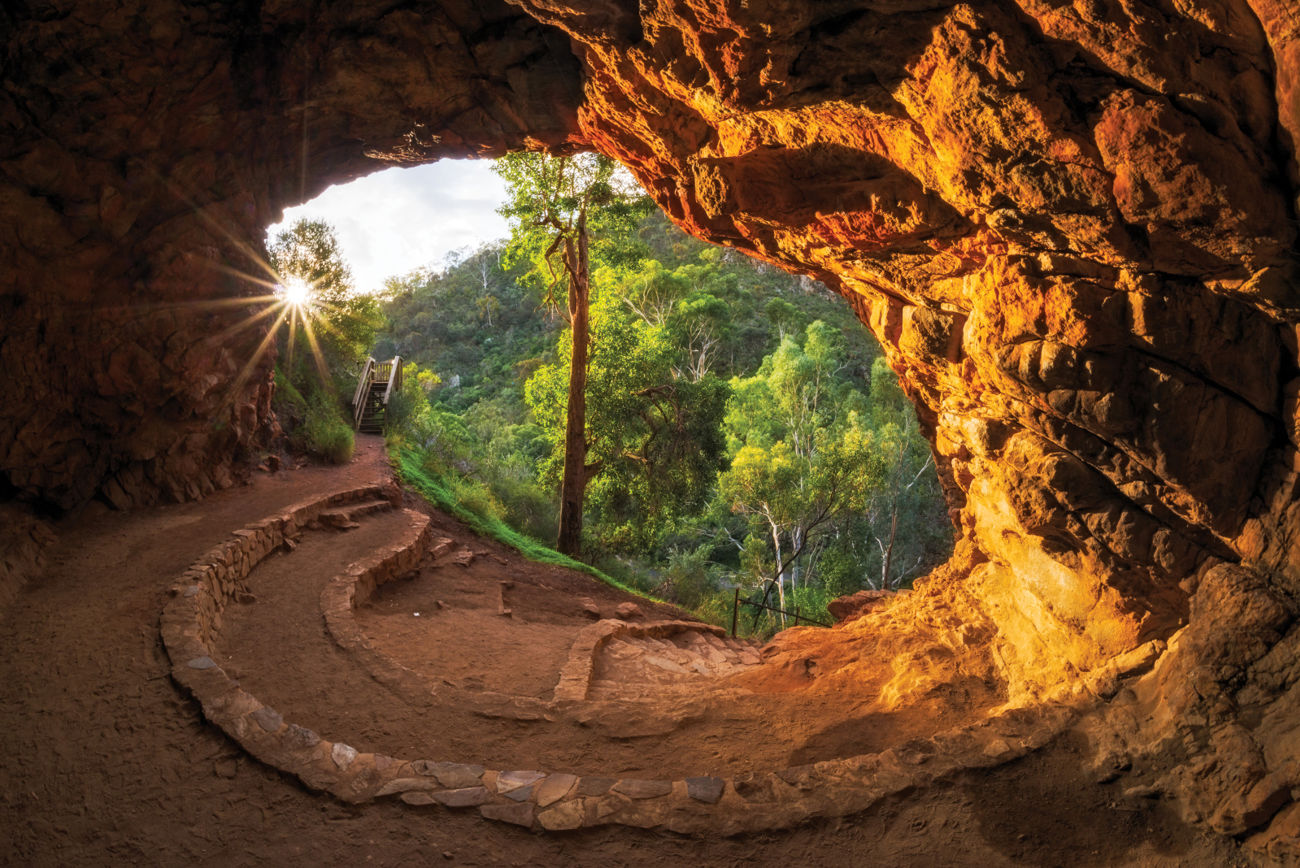 Mt Lofty
Waterfall Gully to Mt Lofty Summit is one of those "must do" walks in Adelaide... But it's not for the faint hearted! Be prepared for an intense incline towards the end that will get the heart racing... But it's worth it for the spectacular views once you reach the top, and then it's all downhill from there!
Linear Bike Trail
Travelling with bike? Why not take on the Linear Park Trail? It's a stretch of track that runs 30kms along the River Torrens and will take you all the way to beautiful Henley Beach - the perfect spot at the end of a big ride for a coffee, a feed and a swim! 
Torrens BBQ Buoys
Get a crew together and perch yourself in a BBQ Buoy along the River Torrens as you cook up a storm. BBQ Buoys fit up to 10 people and are a guaranteed good time.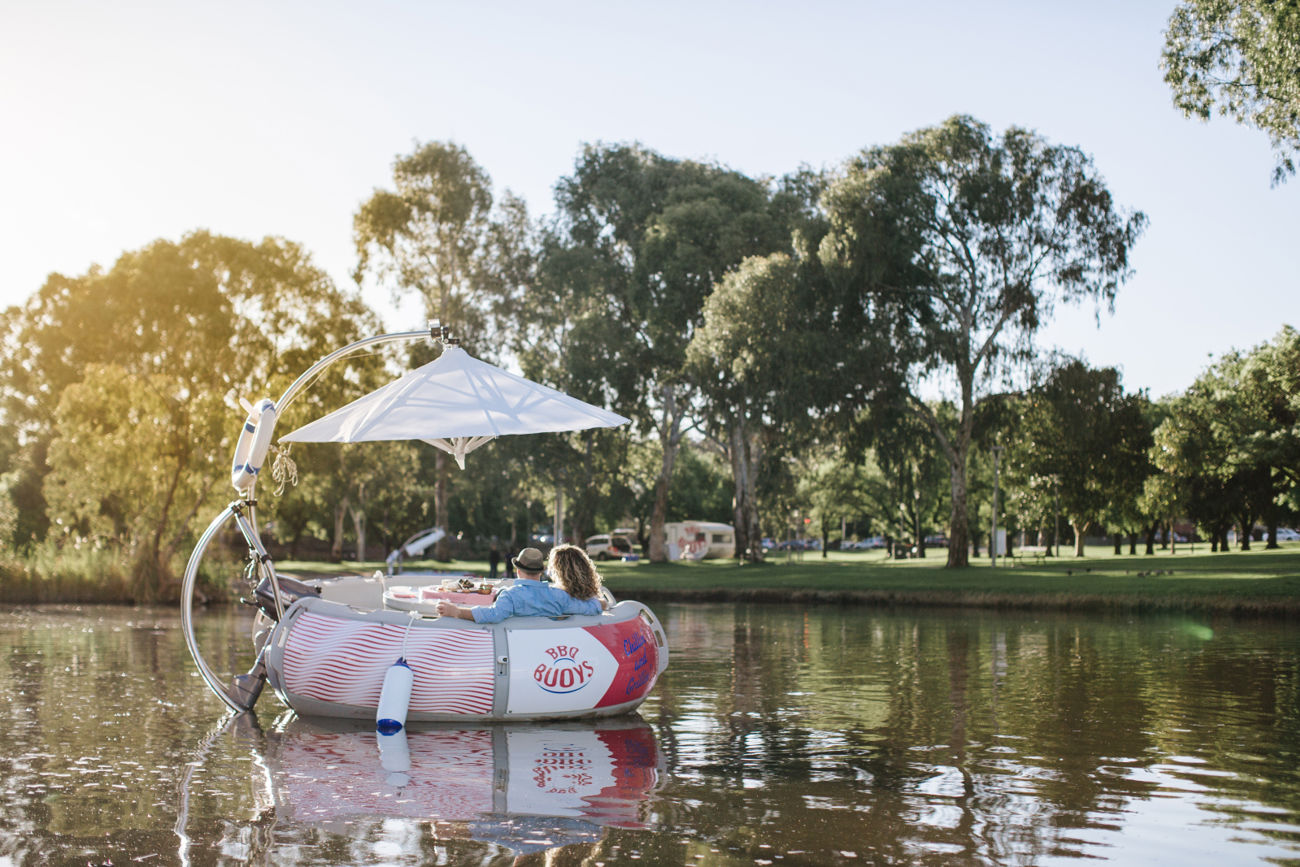 Tree Climb
An inner city aerial adventure park set to challenge and excite anyone who isn't afraid of heights! Navigate your way through courses and obstacles with a group of mates or with your family at TreeClimb Adelaide.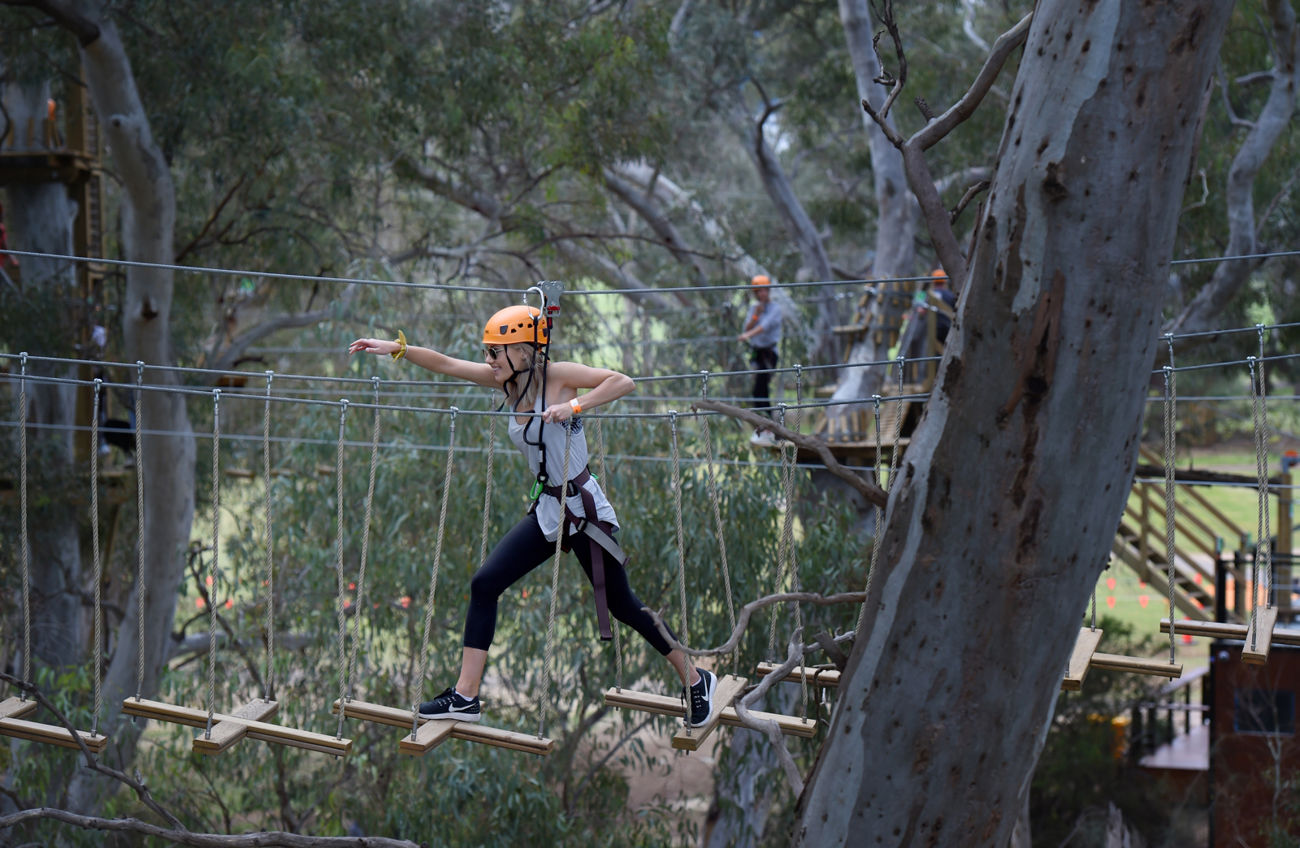 Roof Climb at Adelaide Oval
360 degree views of the world's most livable city from the top of Adelaide Oval. Roof Climb at Adelaide Oval is a truly unique and spectacular experience that you will never forget!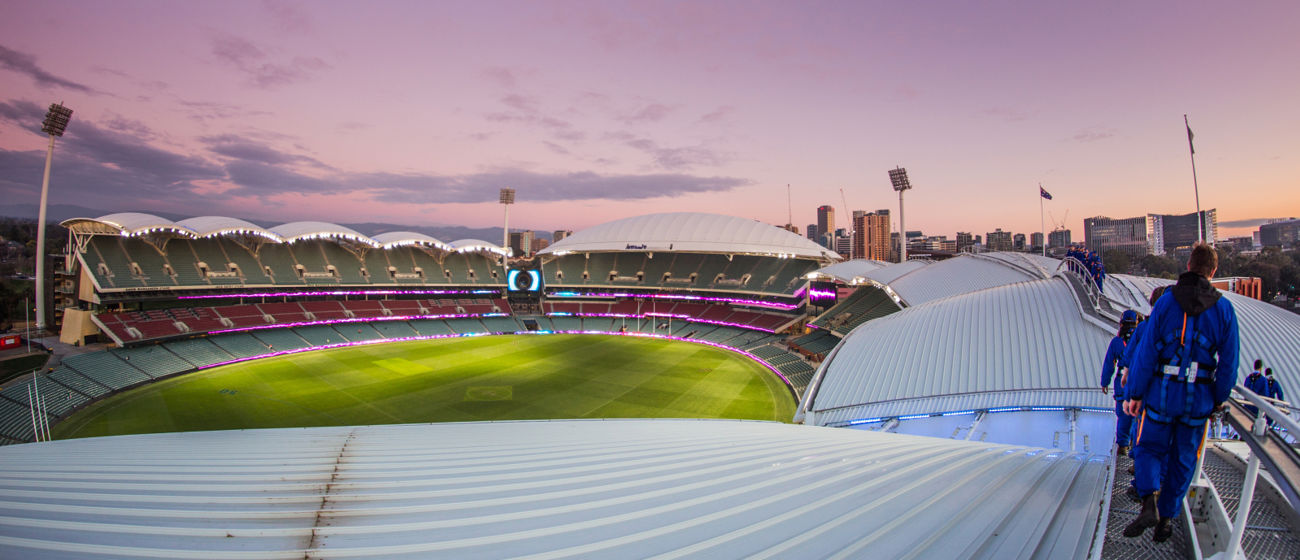 Mountain Biking at Mt Osmond
Up for action? Take your Mountain Bike to Mt Osmond and pick one of the many trails that weave their way through beautiful national park... And don't forget to take in the views!
Adelaide Central Market
One of the many feathers in Adelaide's cap is that of the Central Market. Take in the delicious aromas of all different types of cuisines cooking away while you pick out local produce with a coffee in hand. Pull up a stool at one of the many cafes and restaurants - perhaps a focaccia, perhaps a bowl of laksa... The choice is yours!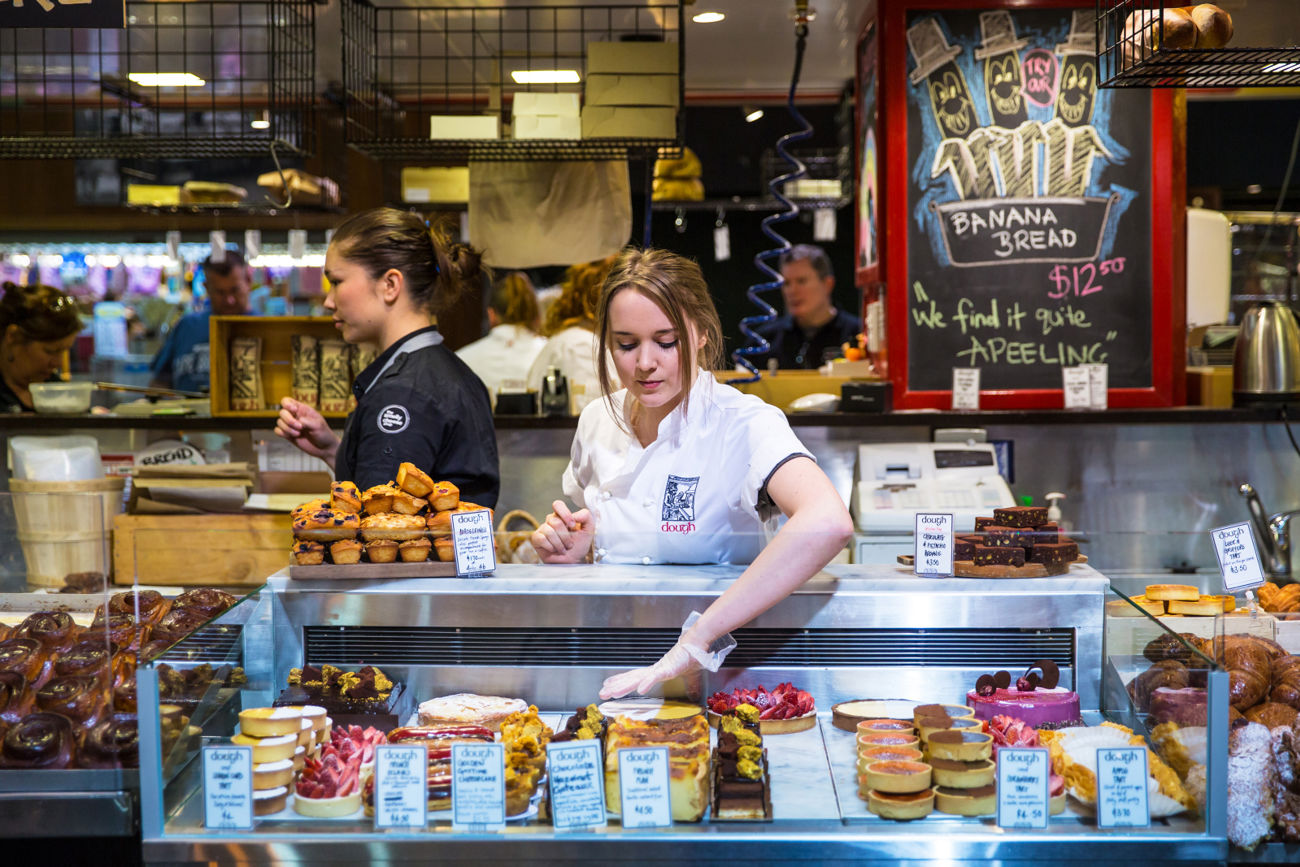 WHERE TO STAY
The Hilton
Right in the heart of Adelaide (and next door to the Central Market), roll up in luxury and put your feet up after a big day of exploring at the Hilton Hotel.