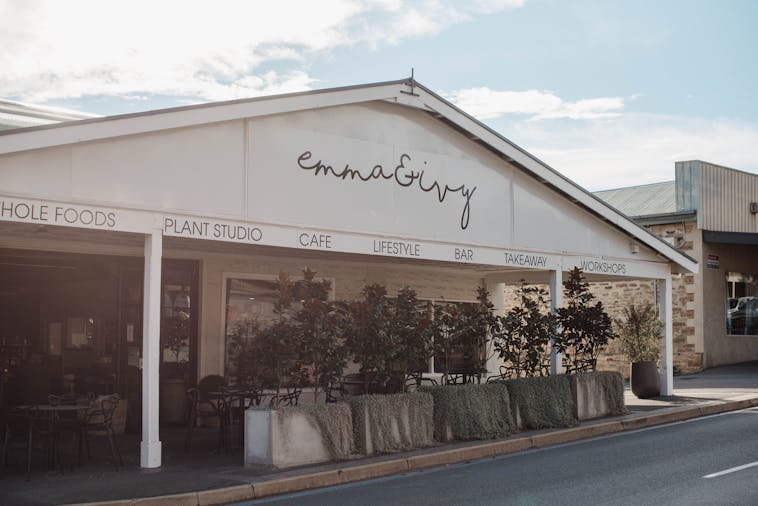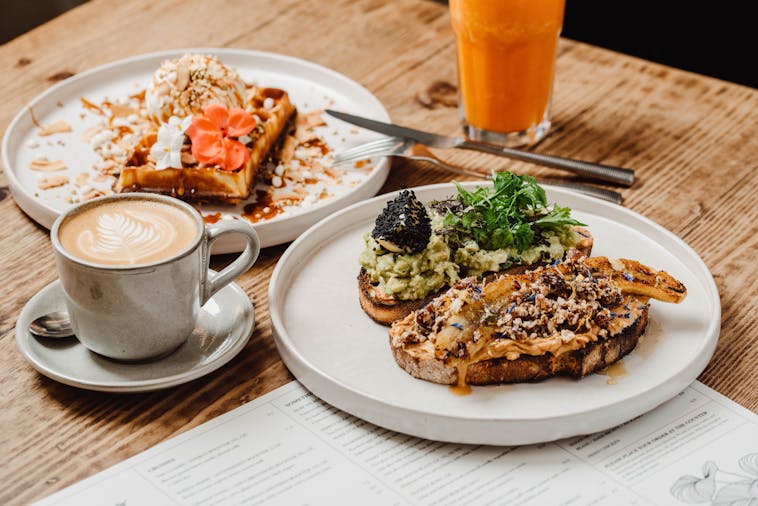 Overview
Emma & Ivy is nestled within the Adelaide Hills in the picturesque town of Lobethal.

Our building has been transformed from a garage dating back to the 1800's, to an indoor terrarium of plant life for our community and tourists to escape the hustle and bustle of everyday life.

Not just a standard cafe we also house an extensive range of eclectic wares, gourmet custom hampers, plant studio and a boutique bar/cellar door. Event nights and workshops are held throughout the year.

Team Ivy is built with local hills women who are passionate, talented, energetic, inspiring and motivating.

At Emma & Ivy we strive to produce the highest quality food and beverages using produce that is sourced locally wherever possible. Everything that colours the plate is flavoured with a local story. Local orchards, vineyards, dairies and farms are the pantry for our hills menu.

We are striving to reduce the impact of our environmental footprint. For takeaway food and beverages we only use compostable or recyclable containers, cups and lids. Our coffee grounds are sent off to nourish local worm farms, the food waste goes to the awaiting free range chickens, paper and cardboard are recycled and our cooking oil is recycled into engine oil and animal feed.

Breath it all in and meet great humans.