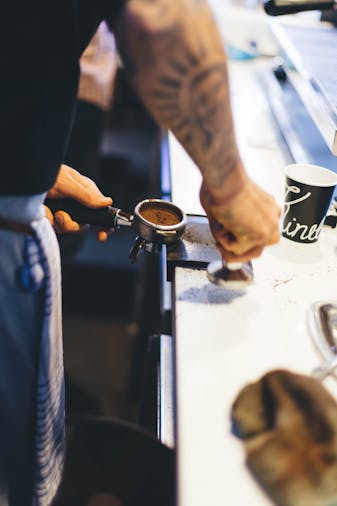 Overview
'Kineto' is Greek for movement. Kinetto Coffee & Kitchen in Adelaide's CBD is a hub for city workers on the move and for those want to linger over a more leisurely paced meal. Kinetto owner operator, Fred Sayed, grew up in Athens, gained his hospitality experience in Sydney bringing it to Adelaide.

An old school coffee maker, Fred brings his extensive experience & love into serving quality coffees.

The menu is infused with Greek, Middle Eastern modern flavours, classic cafe dishes, homemade cakes, biscotti & desserts.

A South Australian wine list, Greek beer & seasonal local produce compliment the menu.

A selection of light meals available for dine in or takeaway all day.