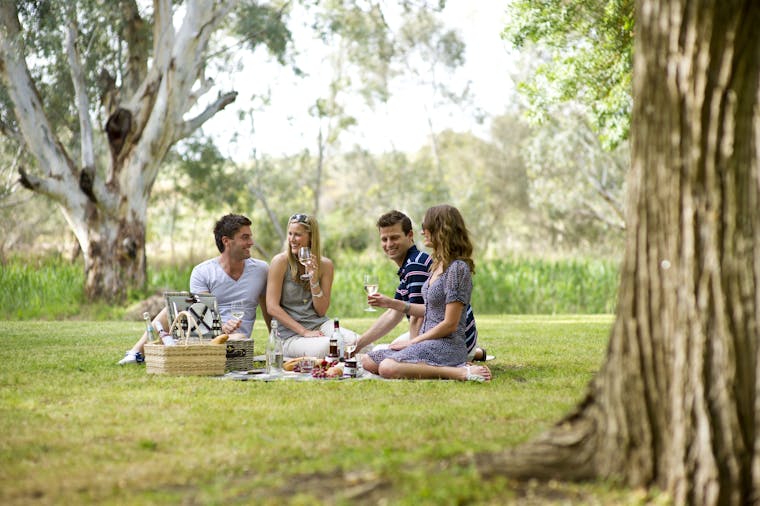 Butcher, Baker, Winemaker Trail
Price from $89
Overview
The Butcher, Baker, Winemaker Trail is our luxurious version of a grown up's Yellow Brick Road. Follow the Trail, collect your produce from farms, stores and cellar doors across the Barossa and assemble a gourmet picnic for two.

Start your Butcher, Baker, Winemaker Trail adventure by purchasing a VIP Voucher booklet and gourmet picnic hamper for only $89 at the Barossa Visitor Information Centre, or online.

Now, take a few moment to plan the first few steps of your culinary adventure through the Barossa and then you're off! Adventuring is thirsty work so begin by paying a visit to one of our participating cellars doors and use a VIP voucher to collect your complementary bottle of wine to the value of $20. Then it's off to meet the Bakers, Butchers and Farmers of the Barossa to assemble your gourmet picnic.

Your Butcher, Baker, Winemaker Trail map also includes a list of our favourite picnic spots in the Barossa so take the time to kick back and enjoy the fruits of your travels, a glass of wine (or two) and a beautiful view. A wonderful way to spend the day in the Barossa!