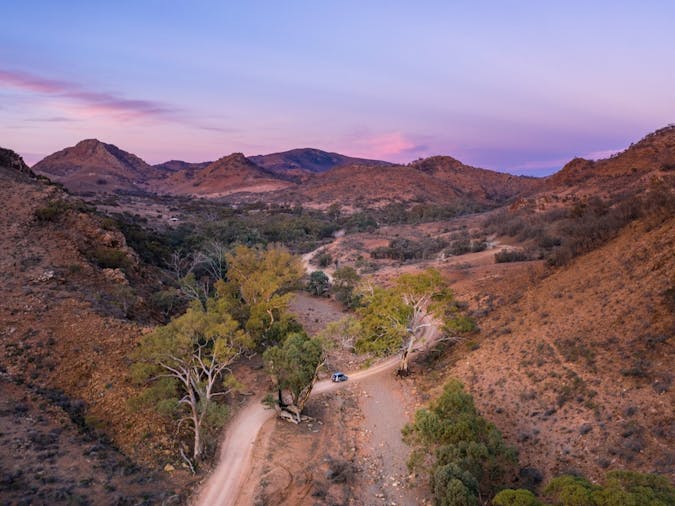 Flinders Ranges Bike Hire
Price from $44.00
Overview
Flinders ranges bike hire runs bikes from Skytrek Willow Springs in the heart of the Flinders Ranges. A stones throw from Ikara Wilpena Pound and on the Flinders By bike trail.

Offering half day and full day hire of Merida XC ready Big Nine Mountain Bikes, kitted up with all the gear you need to explore.
Including Ultramax tubes so you don't need to stress about punctures too much.

With Helmets available from MET that have mips technology to reduce "brain rattle," Flinders Ranges Bike Hire has it all covered.

Contact Skytrek Willow Springs For bookings.

E-Bikes Coming Soon!
Features
Welcomes and assists people who have challenges with learning, communication, understanding and behaviour. (includes people with autism, intellectual disability, Down syndrome, acquired brain injury (ABI), dyslexia and dementia)

Price
From $ 44.00 to $ 77.00
Hire a Merida Big Nine kitted up with all the gear from $44 for a half day and $77 for a full day. Need a helmet supplied? We have MET echo helmets with Mips technology for an additional $10.