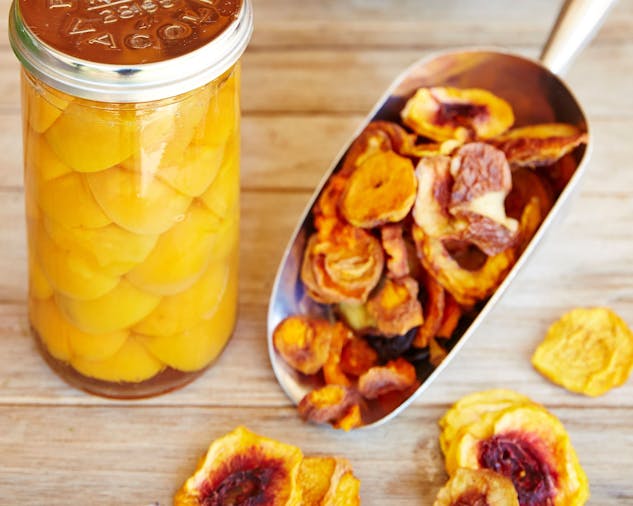 Overview
At O'Reilly's Orchard, Jackie loves to grow, cook, and eat tasty food that has reached its potential in as natural an ecosystem as possible. She grows and sells from the farm packing shed a very diverse range of seasonal produce which is all grown using values and practices that result in high biodiversity and habitat. A strong philosophy towards environmental respect is embraced.

The product range of Dried Fruit Naturals is sulphur free and carries a rich and unique flavour. A range of Chutneys, Relish, and Jams are constantly created in the farm kitchen.

Inspired by the bountiful gardens and a love of cooking she also offers an on farm dining experience. The O'Reilly's raise a small flock of meat goats and milk-fed kid is often featured. Equally enjoyed are vegetarian and plant-based meals and if you have a food request and are looking for a nutritious and fresh meal then this is a food experience to explore!

You are welcome to visit and share in whatever is on offer from the packing shed. A broader experience of a farm walk and a meal will need to be by prior arrangement.

Jackie offers a genuine homegrown, homemade, cooked and served with love kind of experience.