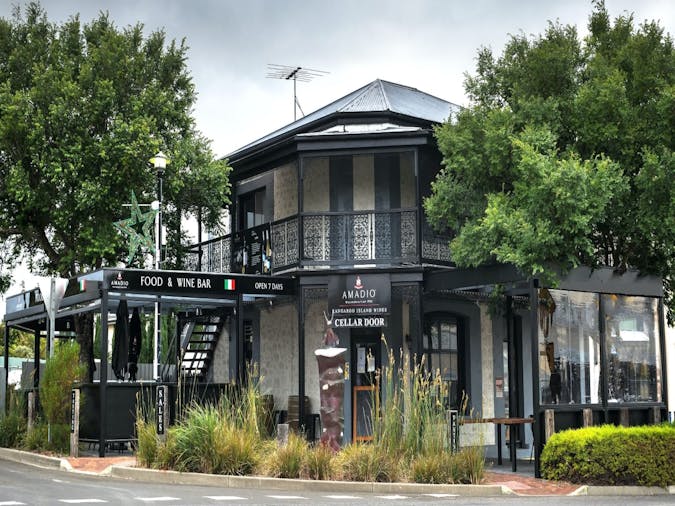 Amadio's Vino e Cucina - Kangaroo Island
Overview
Bringing traditional Italian dining to the island!

Located on the main street of Kingscote, Kangaroo Island, Amadio's Vino e Cucina is modelled on an authentic Italian trattoria.

The collaboration between the Amadio Family and Chef Adam Swanson delivers a new and exciting experience to the Island, delighting diners with traditional, homestyle dishes, a wine list to compliment in a relaxed atmosphere. Everything is made in house, from tasty pasta sauces, breads and pastries. Diners can enjoy dishes such as; Tuna Carpaccio, Pork & Veal Polpette, Tuscan slow braised lamb shank, S.A Calamari Fritti, Orecchiette Forno and authentic Italian Pizzas.

The feel radiates an Italian family restaurant. Culture and heritage are important and the tradition of sharing a meal together rings true to both Adam and the Amadio Family – sharing good food and wine with good company! Exclusively showcasing the finest Amadio Wines from Kangaroo Island and the Adelaide Hills, local Gin's and Italian spirits, combined with the relaxed atmosphere, Amadio's is the perfect setting for breakfast, dinner, private functions or just a place to enjoy a drink!