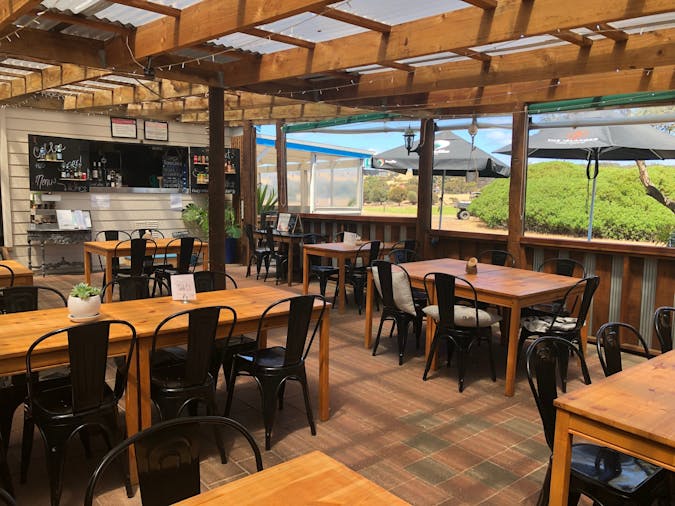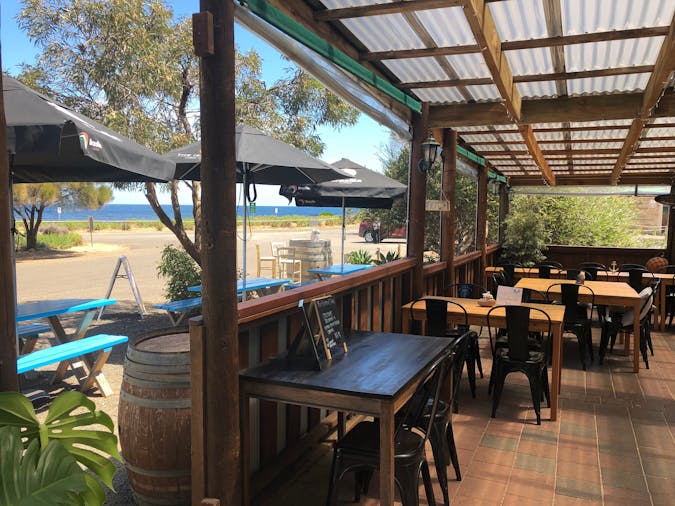 Overview
The Rockpool Cafe is located on the coastal strip of Stokes Bay, just near the entry to one of Kangaroo Island's most talked about beaches Stokes Bay Beach.

Synonymous to its stunning seaside views, with the colours and textures of a classic beach kiosk, The Rockpool Café offers restaurant quality meals, a la carte service and a casual, unpretentious approach to dining out with a menu that caters to a variety of tastes including succulent local seafood, tasty salads, traditional beachy fare such as hot chips with sauce, delicious cakes, great coffee and they are fully licensed. There's also a gated outdoor kids' area.

You'll feel just as welcome in your boat shoes or wedge heels as you would in your boardies or sandy Havaianas. There's plenty of seating inside and out, with views of the sparkling crystal waters of Investigator straight.

Tanned beauties, families, dog walkers, foodies, beach goers and fitness heads make themselves known in the hood referred to as "Stokes" along with the local kangaroos, wallabies and koala's who keep the basic campground adjacent well-manicured.