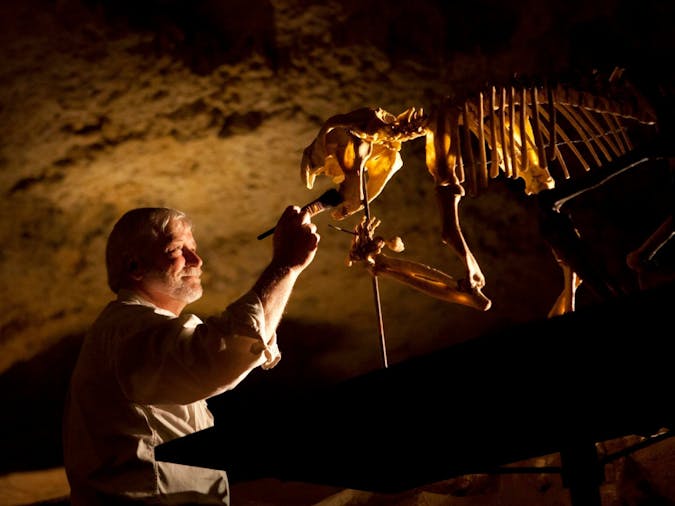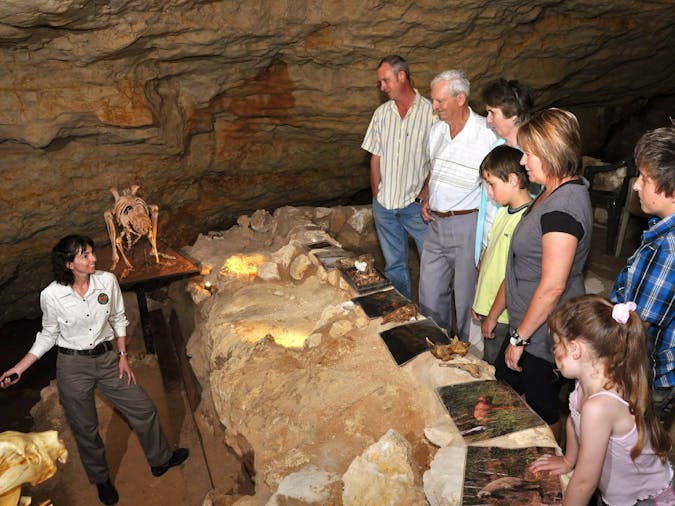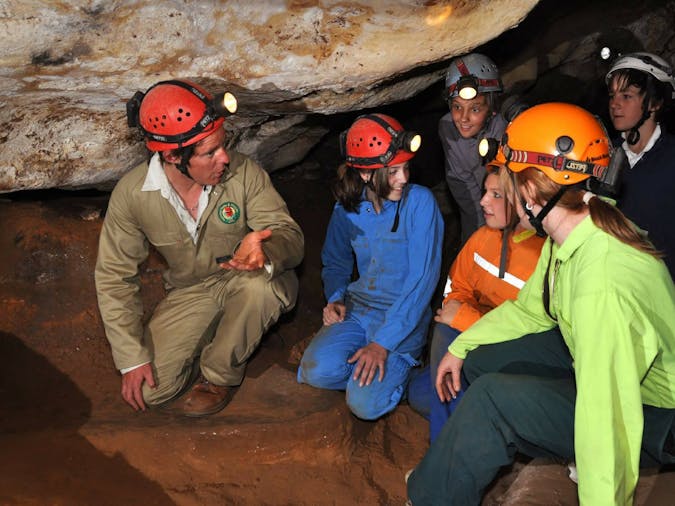 Naracoorte Caves National Park
Price from $10.50
Overview
Visit South Australia's only World Heritage listed site and discover one of the world's most important fossil sites. For over 500,000 years giant marsupials such as the wombat-like Diprotodon, Thylacoleo the marsupial lion and giant kangaroos roamed the Limestone Coast, with many of their fossils now on display. With five different caves to explore, plus adventure caving, photographic tour options, a brand new adventure playground, café, campgrounds and an above-ground accessible loop-walk, Naracoorte Caves offers experiences for everyone.

Victoria Fossil Cave tour
Tour times: 10.15am, 2.15pm
Duration: 1 hour
Walk through magnificent speleothem chambers (e.g. stalactites, stalagmites and helectites) on the way to the Fossil Chamber. Here you'll learn about the accumulation of bones in the caves, excavation techniques, current research and World Heritage.

Alexandra Cave tour
Tour times: 9:30am, 1:30pm
Duration: 30 minutes
This tour is a good introduction to caves and the geological processes that form them and is ideal for families with small children.

Blanche Cave and The Bat Tour
Tour times: 11.30am, 3.30pm
Duration: 1 hour
Start at the Bat Observation Centre, where you'll watch and learn about the resident southern bent-wing bats, a critically endangered species and be able to watch them via infrared camera. The tour then heads into the majestic Blanche Cave.

Stick-Tomato Cave
Opening hours: 9.00am - 5.00pm
An easy self-guided walk suitable for all ages.
Price
From $ 10.50 to $ 128.00
Entry to Naracoorte Caves National Park is free, however various tour fees apply. Please visit our website for full details.