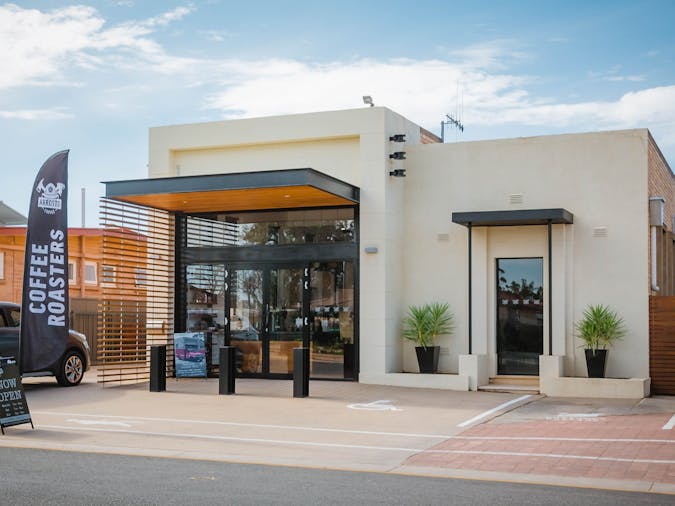 Overview
We, Callum Benda (Roaster) and Lauren Scott (Master Packer), had a taste for good coffee but, what we wanted was great coffee! We are based in Renmark, South Australia, where finding freshly-roasted specialty coffee was like finding truffles in a desert. We decided that we needed to roast our own and share our love for coffee with others close by.

Our roastery is located at the back of our property which was formerly the old Renmark Fire Station. You will notice our blends are named after fire themes, including Firehouse Blend and Ladder 59.

Arrosto Coffee sources beans from all over the world and has an exclusive partnership with BOP coffee in Byron Bay.
Features