Stuart O'Grady will take the reins of the Santos Tour Down Under's coveted race director role, becoming just the second person in history to guide the race following the retirement of fellow Olympic champion Mike Turtur at the end of the 2020 event.
The transition to the Adelaide-born Olympic and Commonwealth games gold medallist was announced on Tuesday morning by the Minister for Trade, Tourism and Investment the Hon. David Ridgway MLC.
One of Australia's most decorated cyclists, O'Grady remains the most capped Tour de France competitior in the history of the world's most famous bike race, a winner of the coveted pavé of the Paris-Roubaix and himself the inaugural (and two-time) winner of the Santos Tour Down Under.
That 1999 general classification victory on the roads of his home town helped capture the imagination of locals whose primary exposure to international-standard road cycling was on late-night television broadcasts of the grand tours.
The hometown hero would return to finish second in 2000 and then reclaim the title in 2001.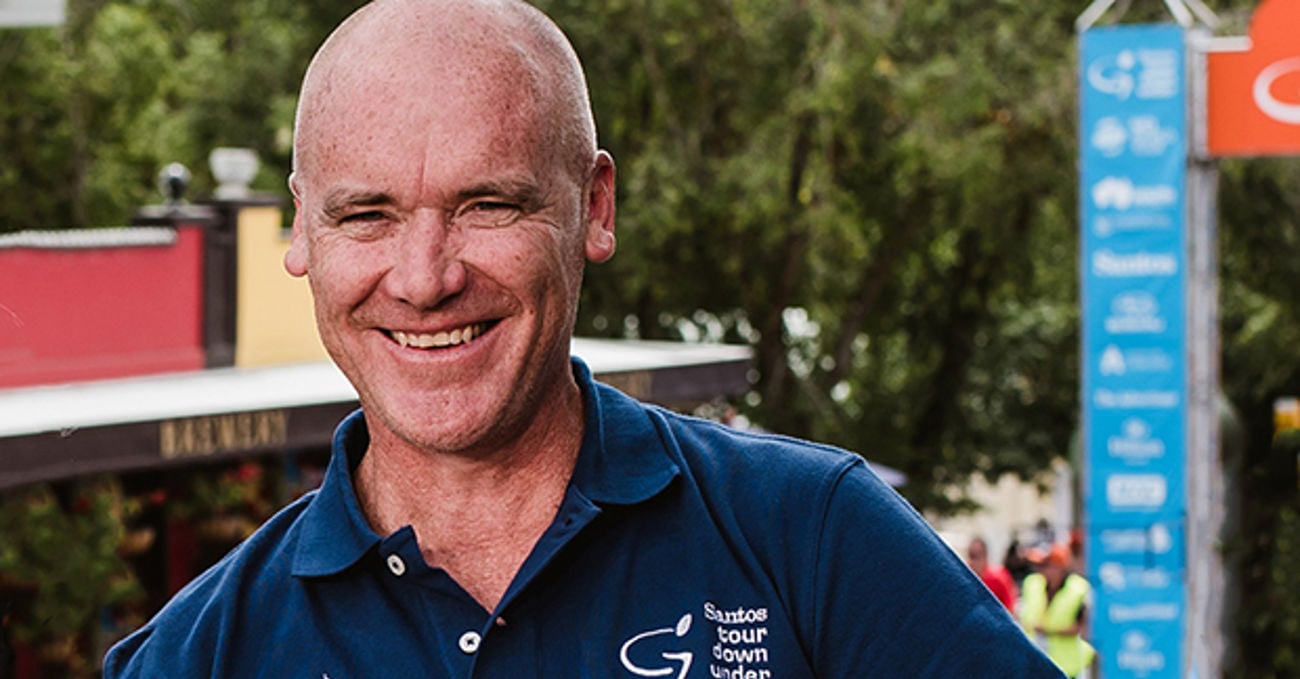 He will take the mantle of race director after serving a one-event apprenticeship under Turtur for the 2020 edition.
Notwithstanding his achievements on the bike, O'Grady, 46, said taking over the directorship of the Santos Tour Down Under marks the pinnacle of a lifetime dedicated to cycling.
"My appointment to this role really is the pinnacle in my career," he said.
"I have lived my life and career with the international cycling community, so this is a defining professional and personal moment for me.
"I'm excited that I will be delivering a race in my hometown, with one that I competed in, won and have watched grow its cycling participation and fan-base over the years."
Stuart OGrady
O'Grady's vision - and passion - was one of the leading factors that led to his appointment following a comprehensive process.
"I am looking forward to developing my vision, and a creative race that will lead to the ongoing growth of the men's competition and to the overall race itself."
The 2020 Santos Tour Down Under is the 22nd edition of the race and will mark the retirement event for inaugural race director Mike Turtur, taking place from 16-26 January 2020.