27-year-old Team Bahrain Victorious rider Jack Haig was showing incredible form throughout the Tour De France after placing 4th in stage 1 and 10th in stage 2.
With four kilometres to go of the 182.9km stage, the Bahrain Victorious team leader was caught up in a crash, leaving him with a fractured collarbone and concussion.
Team Bahrain Victorious doctor Piotr Kosielski said,
"He is conscious and okay and scans showed no head trauma,"
"He will remain in hospital overnight for observation following the team and UCI protocols."
The injury has now cast a shadow over Haig's appearance at the Tokyo Olympic Games where he was expected to make his Olympic debut.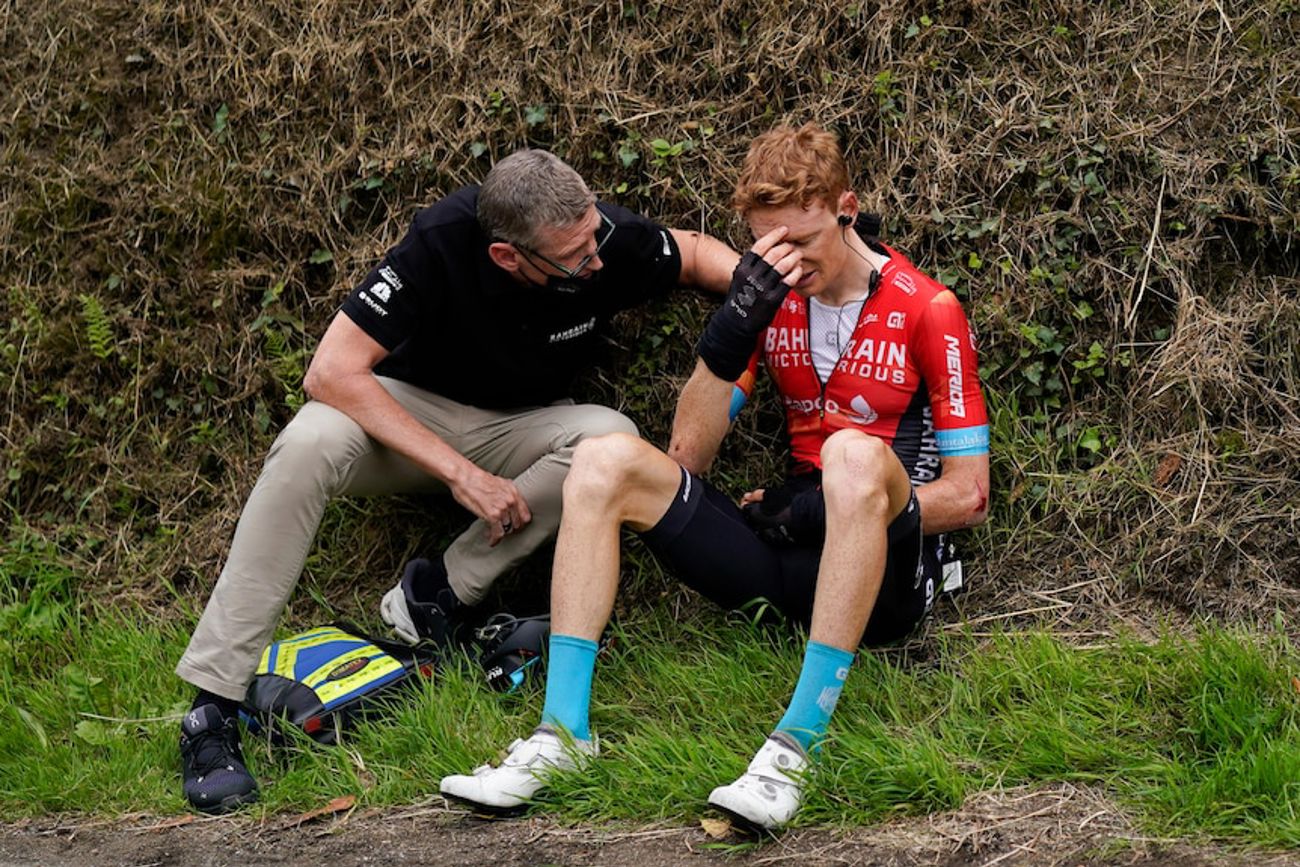 Haig is the second Aussie to abandon the Tour De France, with sprinter Caleb Ewan also suffering a fractured collarbone after a separate crash in Stage 3.
Santos Tour Down Under record holder and veteran Tour De France rider André Greipel took his frustration to twitter after a number of serious crashes have already taken place in the first 3 stages of the 21 stage race:
Whoever designed today's stage @LeTour should try to ride with 180 riders on a twisty 5m wide road next to each other and pushing Wachbootes to the limits. Of course we riders make the race at the end but the riders also ask for an earlier time taking 5 km to go which was refused

— Andre Greipel (@AndreGreipel) June 28, 2021