Simon Clarke, the Australian cyclist racing for team Qhubeka-NextHash has been bravely riding in pain ever since a serious crash in Stage 3 of the Tour De France.
The Melbourne born 34-year-old was involved in one of the three serious crashes that unfolded during Stage 3 of race, which has seen many riders abandon the Tour ever since.
However the severity of Clarkes injuries has only just come to light after the 191.3km mountain stage in Stage 15 took a toll on his already injured body.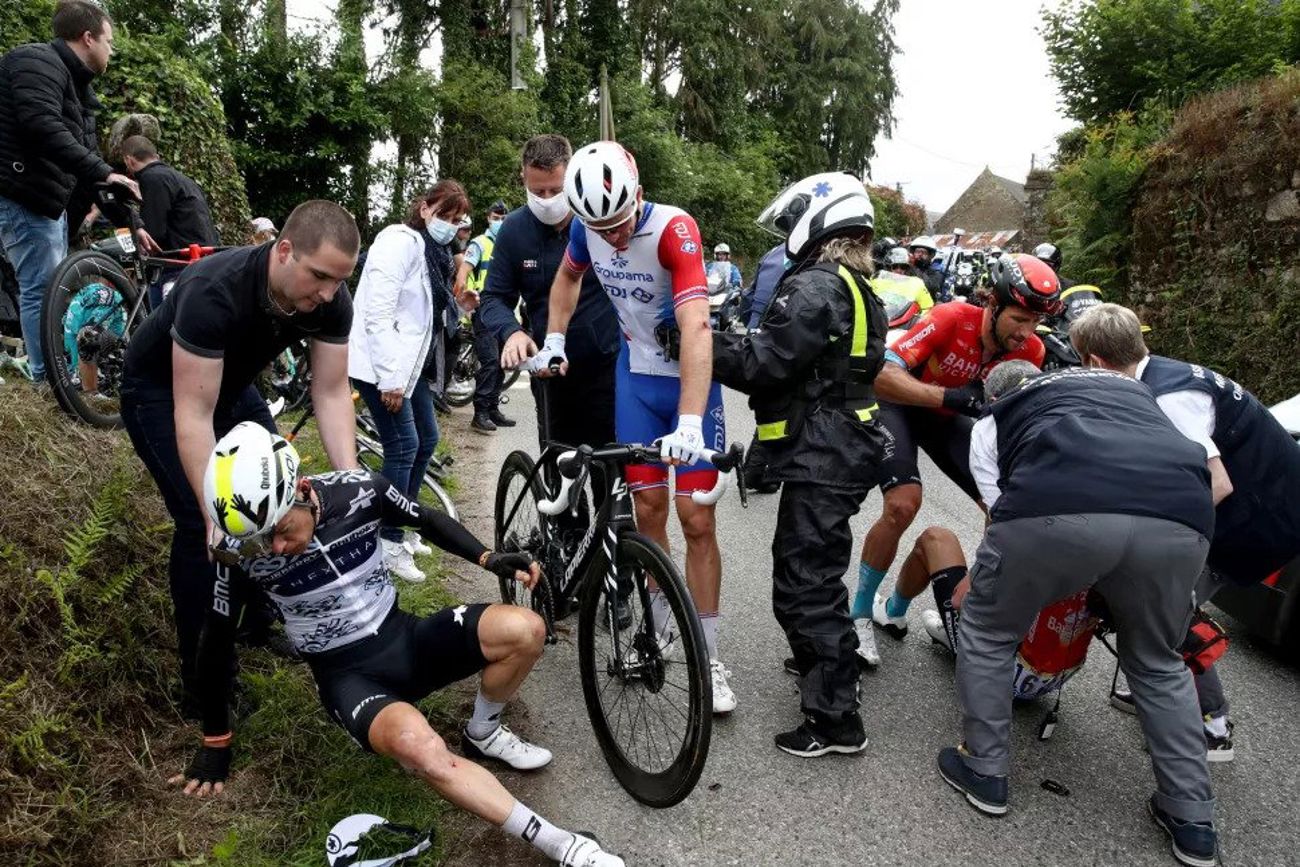 Clarke told Cycling Weekly "I suffered the fracture on stage three and until yesterday I've been able to hide it and fight it pretty good and kept it under wraps but yesterday it became clear I wasn't able to push on"
"I suspected straight away that I had done some damage to my back and had an x-ray straight after the stage but it didn't show up as x-rays aren't accurate enough.
"I pushed on but after the Ventoux stage I understood that something wasn't right and we organised for a CT scan and the fracture on the L4 showed up."
The fracture in his spine's L4 vertebrae is considered a 'stable' fracture meaning he's able to push on without doing any further damage to it.
Clarke says his determination to battle through the pain is "Because I love this. I'm not here because I get paid to do it, I'm here because I love it."
"I can still ride. It's not pretty, but why not keep going? We'll look back when I retire and I don't want to say, 'well, why would I just throw the towel in like that?' Why not go to Paris?"