Santos Tour Down Under race director Stuart O'Grady believes Jai Hindley has the ability to become the first Australian to win the Giro D'Italia but the Australian team could be his nemesis.
Team DSM's Hindley, 25, was on the verge of a stunning overall victory at the Italian Grand Tour when he wore the leader's pink jersey heading into the final stage of the race last October.
Postponed from its usual May slot due to the COVID-19 pandemic in 2020, Hindley, 25, finished second overall at the Giro after winning stage 18.
"Jai (Hindley) pulled off an extraordinary ride last year,'' O'Grady said.
"To start the last day in a pink jersey that was absolutely phenomenal, he's going to go in with a different approach and a lot more confidence but at the same time a lot more pressure.
"It's going to be really interesting following him to see how he can back it up.
"For me, that's going to be the most interesting story of the Giro."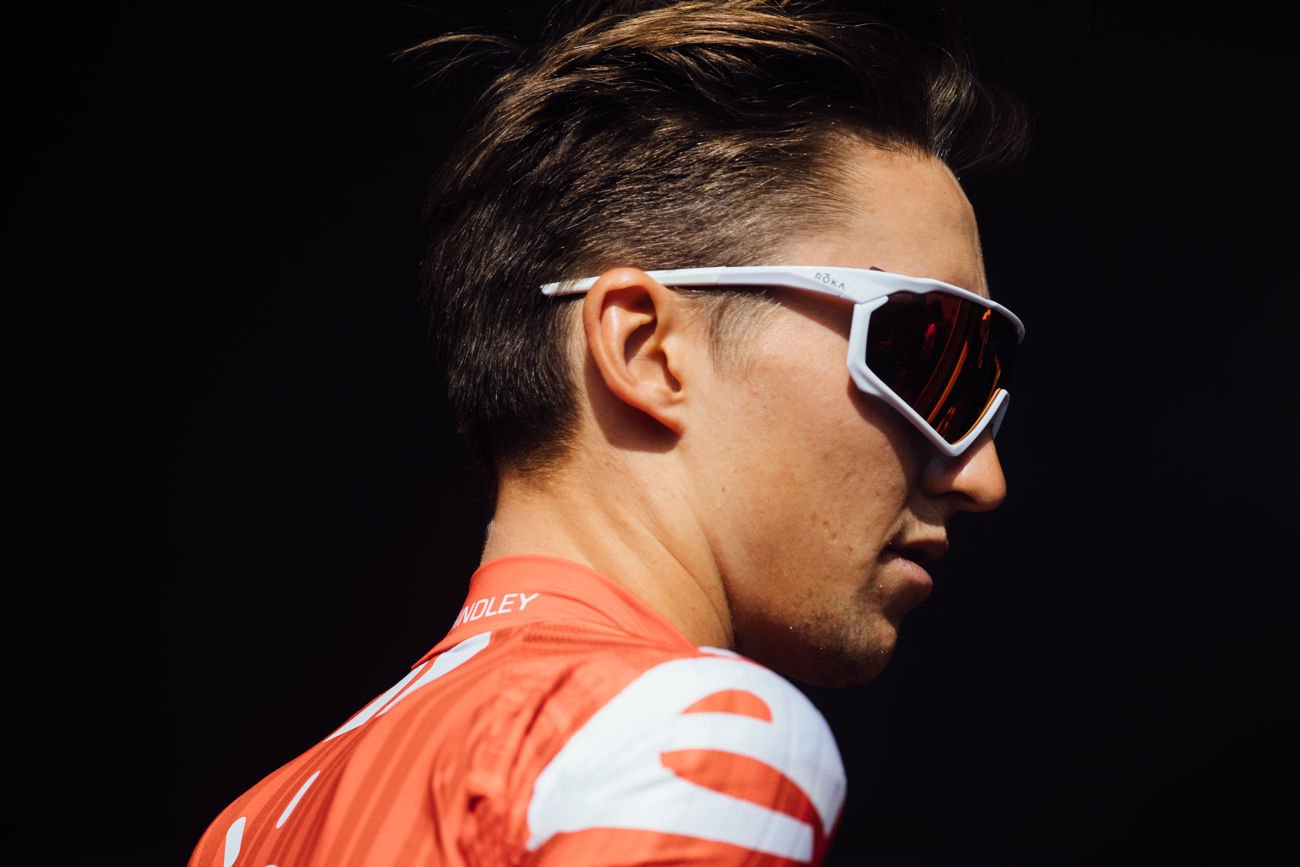 O'Grady believes Hindley's biggest threat will emanate from Bike Exchange - the nation's only UCIWorldTour team - and their leader Great Britain's Simon Yates.
"He's actually my favourite, if I was a betting man I'd be putting my dollars on Simon Yates,'' O'Grady said.
"He's a got a few Giro D'Italia and other grand tours under his belt now and I think he can go all the way.
"He's got a good strong team surrounding him with really no other ambition which is critical coming into a grand tour.
"If you've got a sprinter in there with one or two or three riders you're already behind the eight ball.
"Bike Exchange is looking really good.
"He has to keep a cool head, then you've got George Bennett (New Zealand) from Lotto Jumbo who is going to try to have his moment to shine because he'll be doing domestic duties in the other grand tours."
O'Grady was a four-time Giro participant which he claimed was never atop of his teams' goal during his time at the height of his road cycling career.
He says having eight Australians pencilled in to start at the Giro such as Hindley, sprint gun Caleb Ewan and Cameron Meyer is exciting for Australian fans.
"We know Caleb Ewan (from Lotto Soudal) is fast, we know he's going to win stages,'' O'Grady said.
"There are some other fantastic riders too like Egan Bernal and Pavel Sikakov (both from Ineos Grenadiers), Simon Yates is in great form there is a really good start list.
"But for Caleb and Peter Sagan (BORA-hansgrohe), Elia Viviani (Cofidis, Credit Solutions) is out to prove a point. 
"It's been pretty quiet for Viviani since leaving the incredible Deceuninck-QuikStep team it was always going to be a big challenge for him and things haven't gone his way.
"You know Viviani will be on the start line with something to prove but it's going to be really hard to beat Caleb.
"Caleb has been in great form, he's starting to really get into his groove now you know from Milan-San Remo just missing out (with a second in the GC) and he's pulling off some really big results consistently.
"I think we are watching one of Australia's best ever sprinters develop and perfect his craft behind Robbie McEwen."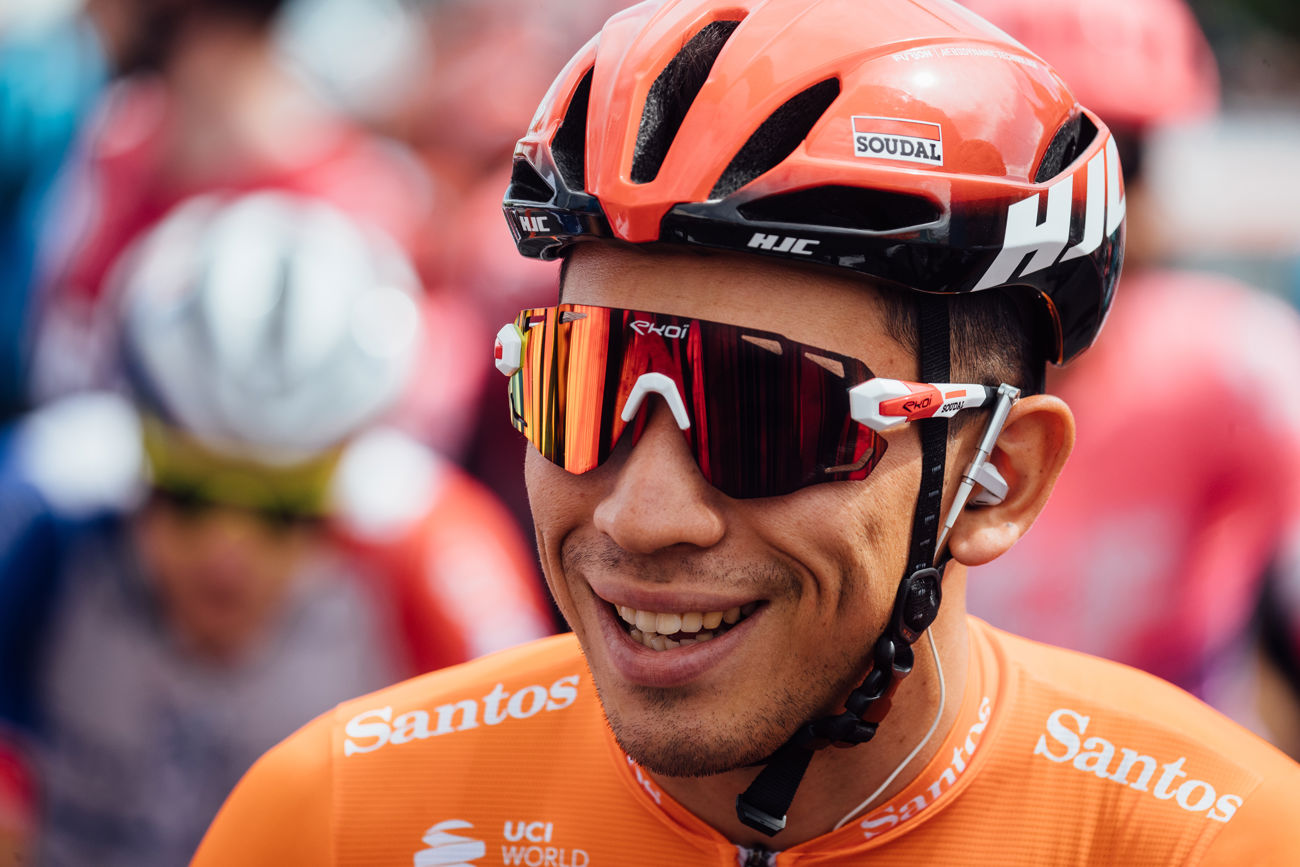 The Giro pedals off on May 8 from Turin, and the Australian cycling legend says he is grateful to watch arguably the world's toughest stage race in the comfort of his home.
"I know so many Australians that went over for the Giro as their annual pilgrimage, to go over and ride the mountain stages and now people are going to be home and it's really important now for people to watch what is going on in the Giro.
"Part of my job is doing my research and keeping track.
"Normally we'd be over there with my Mummu Cycling tour group among the action and keeping your finger on the pulse.
"For more than 12 months we haven't been to Europe, so you don't have that relationship with the riders and the teams and staying in the awareness guile."
O'Grady also lauded the Giro's ability to keep its race traditional in its 104th edition.
The race will feature the longest stage in history - 231km for stage 18 -  and 3450km in total for the 21 stages.
"There are a few cracking stages,'' O'Grady said.
"Stage 4, stage 6 the first mountain top finish, there's nasty short stages in between, but once we get around to stage 11 with a mini Strade Bianche, 35km of gravel, then bang backing it up with 212km with a brutal finale.
"Stage 14, Mount Zoncolan 205km and in four stages they're covering 830km.
"Big nasty stuff in the Giro, it's going to be fantastic being a spectator on the couch the Giro is trying to be on paper as a fantastic event."
O'Grady who was Australia's great road warrior also had sound words of advice for riders that must surpass many hurdles off the bike in a bid to reach the Giro's finish line in Milan on May 30.
"It's what they do, it's their life,'' he said.
"They ride every day of their lives and it's all in the backup day to day mentality.
"Once you get selected for a Grand Tour you'd know for months, you're doing the Giro so guys have been preparing maybe from October.
"Getting up day after day, it's so hard.
"The body, the legs are hurting after a couple of stages if you race 400km in two days you know at 45km/h it will hurt from then on.
"You never wake up feeling fresh it's maintaining and controlling the muscle damage, it's just recovery and being around a good support team.
"It's impossible to explain, the mental stress, the nervous stress, the travelling, packing your suitcases every night, different hotel rooms lots of hours in the team bus going to stage starts.
"After some of the stages, they won't be getting to the hotel until 8pm.
"Then they have to have massages and dinner and they won't get to bed until almost midnight and wake up the next morning and doing it again - it's hardcore.
"It's the toughest thing I have ever done riding Grand Tours."  
 - Written by Val Migliaccio
Australians on the start list for the Giro D'Italia:
Team: Bike Exchange 
Michael Hepburn
Age: 29
Cameron Meyer
Age: 33 
Honours: GC at the Santos Tour Down Under in 2011
Nick Schultz
Age: 26
Callum Scotson
Age: 24 
Team DSM
Jai HIndley 
Age: 25
Honours: Second GC at the Giro D'Italia 2020
Stage win at the Giro D'Italia 2020  
Chris Hamilton 
Age: 25
Michael Storer 
Age: 24
Team: Lotto Soul
Caleb Ewan
Age: 26
Honours: five stage wins at the Tour de France, three-stage wins at the Giro D'Italia, nine-stage wins at the Santos Tour Down Under