Two-time world champion Rohan Dennis can now add Olympic medallist to his list of accolades after winning his first Olympic medal in the Men's Individual Time Trial in Tokyo.
The 44.2km event was won by Slovenian Primoz Roglic who clocked 55:04:19, followed by Dutch rider Tom Dumoulin at 56:05.58.
It was down to the wire for third place, but after overcoming scorching conditions, it was Australia's Rohan Dennis who got Bronze, as he got over the line just less than a second before Swiss rider Stefan Küng at 56:08.09.
"Look, I gave it everything. Everything was left out there and everything was left out there in training," he said. "The form was good, but I was beaten by two better guys on the day. I'm just glad I got that medal in the end and I'm proud. Very proud."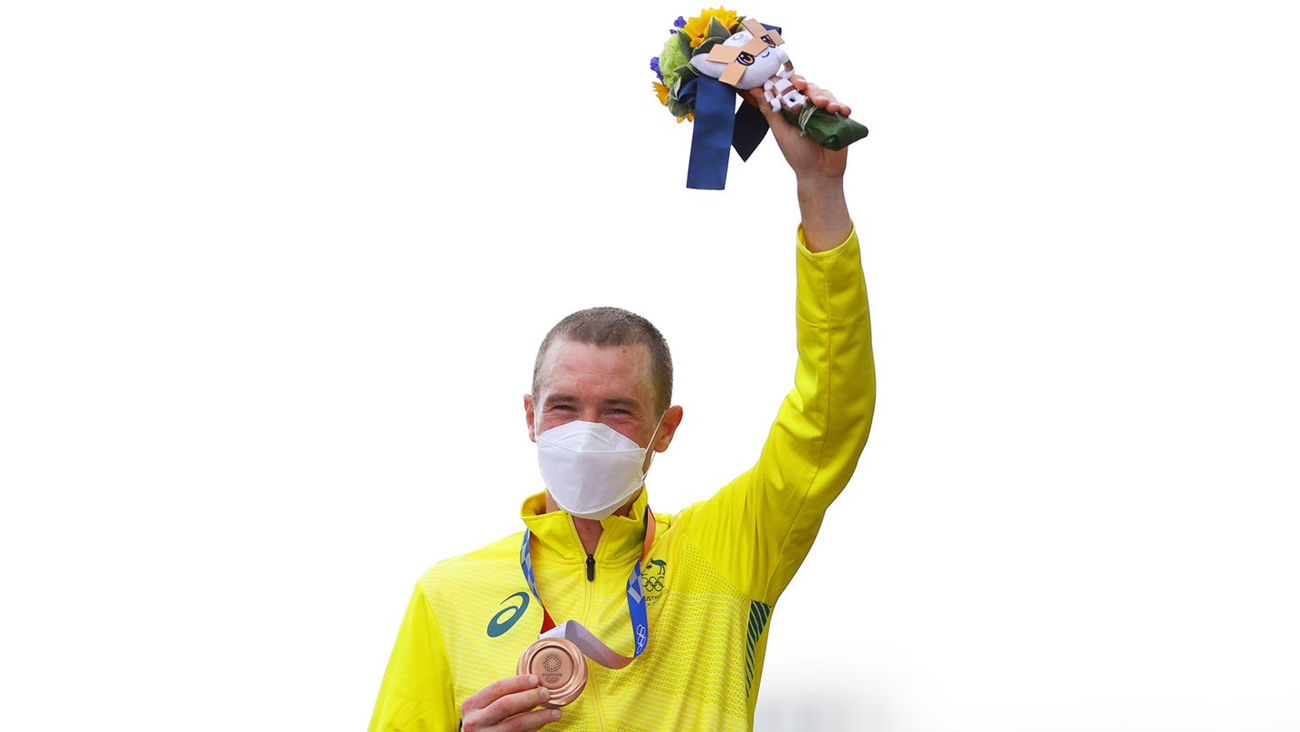 Dennis entered the Olympics with three events to his name – the Men's Cycling Road Race, Men's Cycling Road Individual Time Trial and Men's 4000m Team Pursuit. He pulled out of the Men's Road Race at the last minute to focus on the Individual Time Trial – and it paid off.
You can catch Dennis competing in the Men's 4000m Team Pursuit on Monday 2nd August from 4pm ACST.
For a complete guide to cycling at the Olympics, click here.