MEN'S AND WOMEN'S WORLD TOUR RIDERS AND TEAMS ANNOUNCED TO COMPETE IN THE 2022 SANTOS FESTIVAL OF CYCLING
Three past winners, ten UCI WorldTeam riders and four UCI WorldTeams in total are set to join the Santos Festival of Cycling peloton which will ride its way through Adelaide and regional South Australia this coming January.  
Riding for Team Garmin Australia will be Grace Brown, Richie Porte and Luke Plapp while Australia's Team BikeExchange-JAYCO will have six of its WorldTeam riders including Alex Manly, Ruby Roseman-Gannon, Georgia Baker, Luke Durbridge and Cameron Meyer. 
Two-time Santos Tour Down Under (TDU) winner Richie Porte, who in 2020 finished third at the Tour de France, will join the 2022 roster in an attempt to retain his King of the Mountain crown for Willunga Hill during the Be Safe Be Seen Men's Stage 3. 
Also joining the peloton is Olympic bronze medallist and 2015 TDU winner Rohan Dennis and Chris Harper, both returning to their home state of South Australia to compete under the Team Jumbo Visma's colours at the 2022 event. 
Santos Festival of Cycling Men's Race Director, Stuart O'Grady, said he was thrilled the global cycling program will once again kick off in South Australia, with a stellar lineup of the world's best cycling athletes confirmed.  
"South Australians and visiting cycling fans alike will this year have the opportunity to not only watch Australia's best domestic cyclists but also a great selection of WorldTeam riders bringing together a strong peloton for the 2022 Santos Festival of Cycling," said O'Grady. 
"The inclusion of Grace, Richie and Luke in Australia's national team will provide a wonderful opportunity for Australia's next generation of champions – predominantly under 19 and first year under 23 riders – to mix with and learn from Australia's current stars."  
"Many of the riders are now returning home to Australia after touring the European cycling program in 2021 to reunite with family and friends and to prepare for the 21-29 January event in Adelaide." continued O'Grady. 
Grace Brown won first place earlier this year in the 2021 Brugge De-Panne, a WorldTour race and premier event on the Classic Calendar in Europe, becoming the first ever Australian female rider to achieve this accolade. 
The Santos Festival of Cycling Women's Race Director Kimberley Conte says the level of competition is an exciting start to the cycling year. 
"As the first race in the Southern Hemisphere and the first race on the National Road Series event calendar, the new challenges and dynamic stages added to the 2022 Santo Festival of Cycling program will no doubt test the levels of the WorldTour riders. "  
Garmin, the global leader in GPS cycling computers and indoor trainers, is proud to support Australian cycling as a major partner of the Santos Festival of Cycling and sponsor of Team Garmin-Australia.  
"We can't wait to see the team out racing in January," said General Manager, Garmin Australasia, Matthew Thomas. 
The 2022 Santos Festival of Cycling begins on Friday 21 January, and is set to deliver a dynamic schedule of elite cycling activity and an array of atmospheric events across a nine-day action-packed program. 
"We look forward to beaming Santos Festival of Cycling footage to the global cycling community, while encouraging South Australians and visitors alike to get involved with the excitement across the nine days," said Executive Director Events South Australia, Hitaf Rasheed. 
The full list of riders will be confirmed in the coming weeks.  
---
2022 World Tour Rider Line Up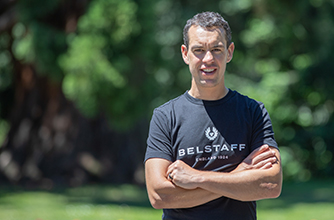 Richie Porte
World Tour Team: Ineos Grenadiers 
Notable Wins: Tour Down Under 2017 and 2020 General Classification Winner; Tour De France 2020 3rd place
Santos Festival of Cycling: Will ride for the National team - Team Garmin Australia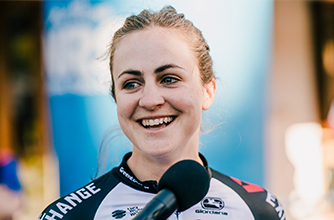 Grace Brown
World Tour Team: FDJ Nouvelle-Aquitaine Futuroscope (previously Team BikeExchange)
Notable Wins: Winner of the 2021 Classic Brugge-De Panne, 4th in the Tokyo Olympics Time Trial
Santos Festival of Cycling: Will ride for the National team - Team Garmin Australia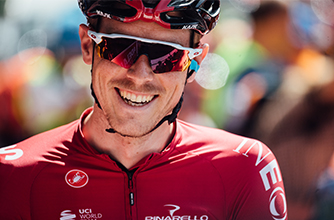 Rohan Dennis
World Tour Team: Team Jumbo-Visma (previously Ineos Grenadiers)
Notable Wins: 2020 Tokyo Olympic Time Trial bronze medallist, Tour Down Under 2015 General Classification Winner, Has worn the leaders jersey in all 3 grand tours
Santos Festival of Cycling: Will ride as an individual in Team Jumbo Visma's jersey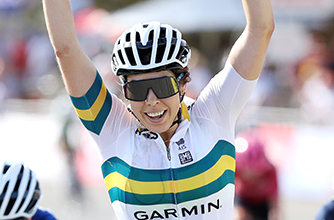 Georgia Baker
World Tour Team: Team BikeExchange Jayco
Notable Wins: Stage 4, Santos Festival of Cycling 2021, Olympic track rider
Santos Festival of Cycling: Will ride for Team BikeExchange Jayco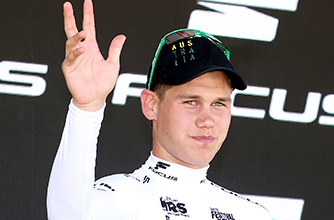 Luke Plapp
World Tour Team: Ineos Grenadiers
Notable Wins: Bronze Medallist as part of Track Pursuit team at 2020 Tokyo Olympics, KOM Jersey winner and Stage 2 winner at the 2021 Santos Festival of Cycling
Santos Festival of Cycling: Will ride for the National team - Team Garmin Australia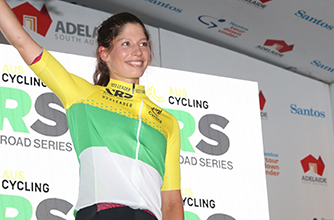 Ruby Roseman-Gannon
World Tour Team: Team BikeExchange Jayco
Ruby turned heads at last year's Santos Festival of Cycling as an NRS rider and is new to the Bike Exchange
Santos Festival of Cycling: Jayco Team with a professional World Tour Contract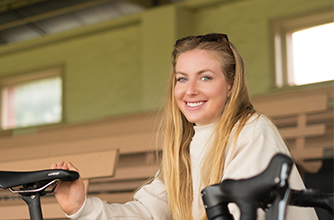 Alex Manly
World Tour Team: Bike Exchange Jayco
Notable Wins: 2019 Team Pursuit World Champion, former Junior World Champion
Santos Festival of Cycling: Will ride for the team Bike Exchange Jayco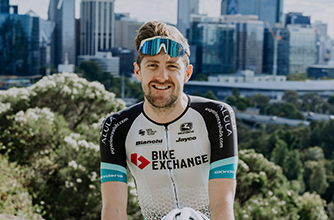 Luke Durbridge
World Tour Team: Captain of Team Bike Exchange Jayco
Notable Wins: Winner of the 2021 Santos Festival of Cycling
Santos Festival of Cycling: Will ride for Team Bike Exchange Jayco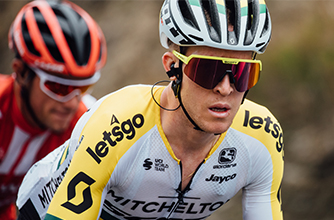 Cameron Meyer
World Tour Team: Team Bike Exchange Jayco
Notable Wins: x9 World Champion on track, 2011 Santos Tour Down Under winner
Santos Festival of Cycling: Will ride for Team Bike Exchange Jayco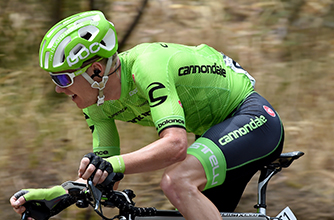 Simon Clarke
Notable Wins: Winner of the Climbers jersey in the 2012 Tour of Spain, Winner of 4 Grand Tour Stages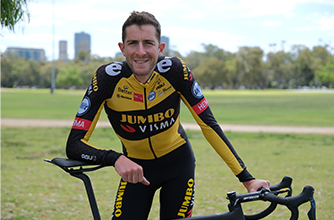 Chris Harper
World Tour Team: Team Jumbo-Visma
Notable Wins: 4th in the 2021 UAE World Tour
Santos Festival of Cycling: Will ride for local team Villawood in his trade team colours