Stuey's recap on the Giro D'Italia
Santos Tour Down Under race director Stuart O'Grady hopes to attract some stars of the Giro D'Italia to South Australia in 2022 after Egan Bernal won his second grand tour title on Monday.
Bernal claimed the Tour de France title in 2019.
O'Grady revealed all Santos Tour Down Under stages have been set in concrete before the official course is released later this year.
The two-time Tour Down Under overall winner said he was inspired by the Giro before handing in what he says is a race that WorldTour riders and fans would adore in January.
Rather than just sit in a car to map out the stages O'Grady, as promised, jumped on his road bike to test the fruits of his labour of love.
"I don't want to let anything out of the bag just yet but I'm really happy, I find it a lot of fun and the best part of the job is obviously delivering the race,'' O'Grady said.
"It's creating it and having a bit of fun and putting my cycling hat on and thinking "what I would really like to race and what would I have liked to have done."
"It's in my home town and my home roads.
"I know every bump and manhole cover for pretty much most of the roads around South Australia.
"It's just bringing in a few new locations and different finales to hopefully attract certain riders.
"I just want to create the best bike race for the riders and also for the fans."
Fresh from staying up until the early hours of the morning watching the 21 stage Giro D'Italia from Australia, O'Grady was super impressed by Australia's only WorldTour team Bike Exchange in Italy.
As predicted by O'Grady, Bike Exchange's Simon Yates stood tall on the podium after the final stage in Milan.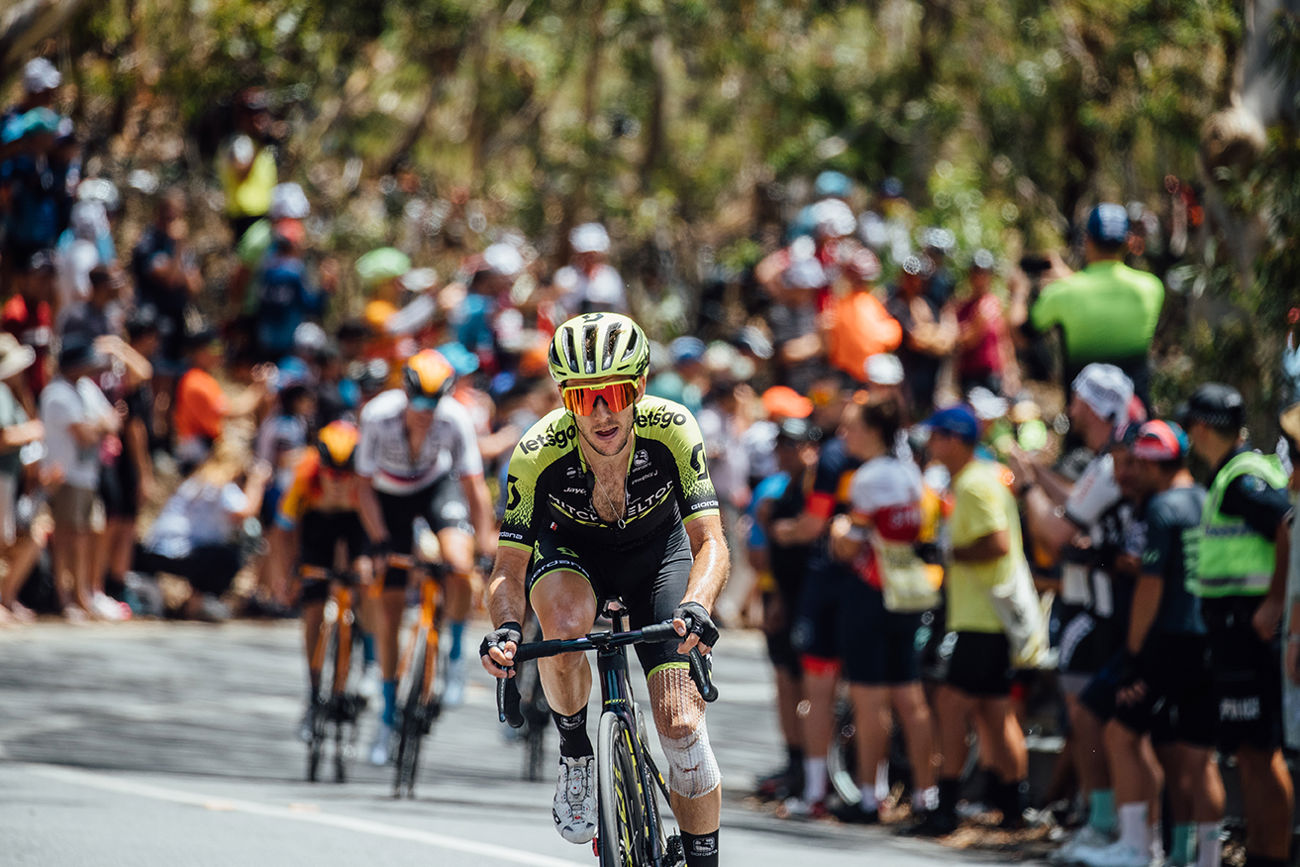 This came after Egan, INEOS Grenadiers' Colombian gun, had surged to an unassailable lead on stage 9 of the Giro, staving off a plethora of talent including Yates and second-placed Italian, Damiano Caruso from Bahrain-Victorious.
Yates was just 4min 15 sec behind Bernal after 3411 km of racing.
"Bernal was a worthy winner that's for sure and hats off to his team INEOS Grenadiers they did a phenomenal job looking after him, they were driving on the front since stage nine getting everything thrown at him,'' O'Grady said
"It was an incredibly difficult Giro with intense weather conditions which made things harder and more extreme.
"They did a fantastic job, so complimenti (chapeau).
"But I think Bike Exchange should be really happy with their performance.
"Yatesy (Simon Yates) was beaten by a couple of better riders, you saw Caruso who was really strong winning a stage and gaining time.
"At the end of the day just to be on the podium of any Grand Tour is something way beyond my capabilities and well done to the guys.
"I know (Bike Exchange team founder and principal) Gerry Ryan will be really proud of the team and they made the boss and sponsors happy, they ticked those boxes.
"It was great to see, congratulations to Gerry Ryan for supporting the Australian team and we wouldn't have an Australian WorldTour team without Gerry."
With the 2022 Santos Tour Down Under a little more than six months away, O'Grady is working hard behind the scenes to ensure it will be a race to remember.
After casting an eye on the ever-changing COVID-19 pandemic crisis, O'Grady revealed he will control what he can as the 2022 Santos Tour Down Under takes shape under his watch.
With South Australia, a world leader in pandemic management, O'Grady is planning for a January start aiming to host a peloton that will shine a spotlight on how South Australia values health.
"The whole Santos Tour Down Under has a focus on delivering a WorldTour, that's our primary focus,'' O'Grady said
"I handed in the stages last week and they're all locked in, now we've done all the initial hard work.
"Things aren't totally in our control, we're going to launch the stages as soon as we can.
"But so many factors rely on the government border controls and SA Health.
"I'm really hopeful and really confident that by January 2022 the world overall will be in a better place."
And with the Tour de France pedalling off on June 26, O'Grady, a 17-time contender after making his debut in 1997 before wearing the yellow jersey for nine days in total will again spend many winter nights watching the best on the planet suffer for 3,417.5 km in 21 stages.
Two-time Santos Tour Down Under champion Richie Porte and 2015 GC winner South Australia's Rohan Dennis from INEOS Grenadiers have been named alongside fellow Australians from Bike Exchange, Michael Matthews, Robert Stannard and Lucas Hamilton on the Tour de France start list.
 - Written by Val Migliaccio
The Australians who finished the 2021 Giro D'Italia:
GC: 31: Michael Storer - Team DSM - 1hr 49 min 05 sec - from winner Bernal 
GC: 45: Chris Hamilton - Team DSM - 2hr 17min 55 sec
GC: 83: Callum Scotson - Bike Exchange - 3hr 46 min 05 sec
GC: 110: Cameron Myer - Bike Exchange - 4hr 38 min 42 sec
GC: 120: Michael Hepburn - Bike Exchange - 4hr 47 min 58 sec