Stages in detail
Definitive elements of the race
Toughest final weekend ever
We've had Willunga. We've had Lofty. But we've never had them both in the Santos Tour Down Under in the same year (or race) – and on the same weekend. Get set for an all-out assault as the world's best stamp their authority on this season-opening race.   
Two passes of each climb will feature, giving fans more time to enjoy the roadside party atmosphere. For the peloton, though, focus is crucial. Only grit and careful strategy will be enough to take ochre.
Opportunists, take note
The first four race stages offer sprinters ample chances to step up, with climbing legs compulsory for the final two. Overall victory, however, could go to an opportunist: someone who seizes their chances to attack at pivotal moments each day.  
A move during the loops through Lobethal on efex Men's Stage 2, for instance, may see a break make it all the way to the line. The undulating terrain on Men's Stage 3 could serve as a launchpad down Gorge Road and to the finish. Riders keen to have a go will be kept busy.
Rising up for our river
Murray Bridge – about an hour south-east of Adelaide – is hosting the start of Hahn Men's Stage 4: a chance to showcase the region as it recovers from recent flooding. Cyclists will cross the mighty Murray under neutral conditions before a big day of racing begins. It's the first Santos Tour Down Under stage start in Murray Bridge. 

Port Elliot makes its debut
Horseshoe Bay. The Cockle Train. The beach. The bakery! Port Elliot is a summer must in South Australia, and one set make its first Santos Tour Down Under appearance during Hahn Men's Stage 4. Riders will push hard through Goolwa and into the historic town for an epic uphill finish on The Strand. Spectacular ocean views are a given – but who will take the win?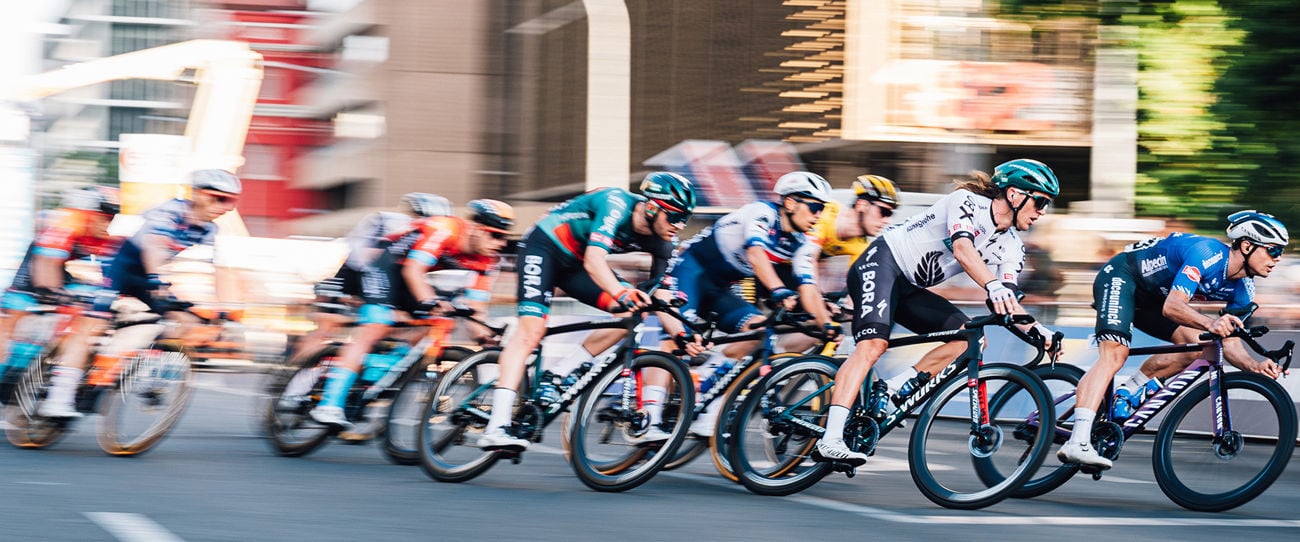 You know it's Santos Tour Down Under time when the THINK! Road Safety yellow bike stands proudly on the eastern edge of Victoria Square/Tarntanyangga. A reworked Down Under Classic route will also feature it, and the Tour Village, as backdrop to the men's curtain-raising ride. Success here doesn't count towards Santos Tour Down Under standings – but there's nothing like victory to boost an athlete's early-season confidence. 
In 2024 the circuit will extend across 1.35 kilometres, starting on Wakefield Street before continuing along Pulteney, Flinders and King William. Get your mates together and make an evening of it. Prime sprints will take place at 10, 20, 30 & 40 minutes into racing. O'Grady describes it as a simple, fast circuit – one set to deliver all the excitement of international cycling once again.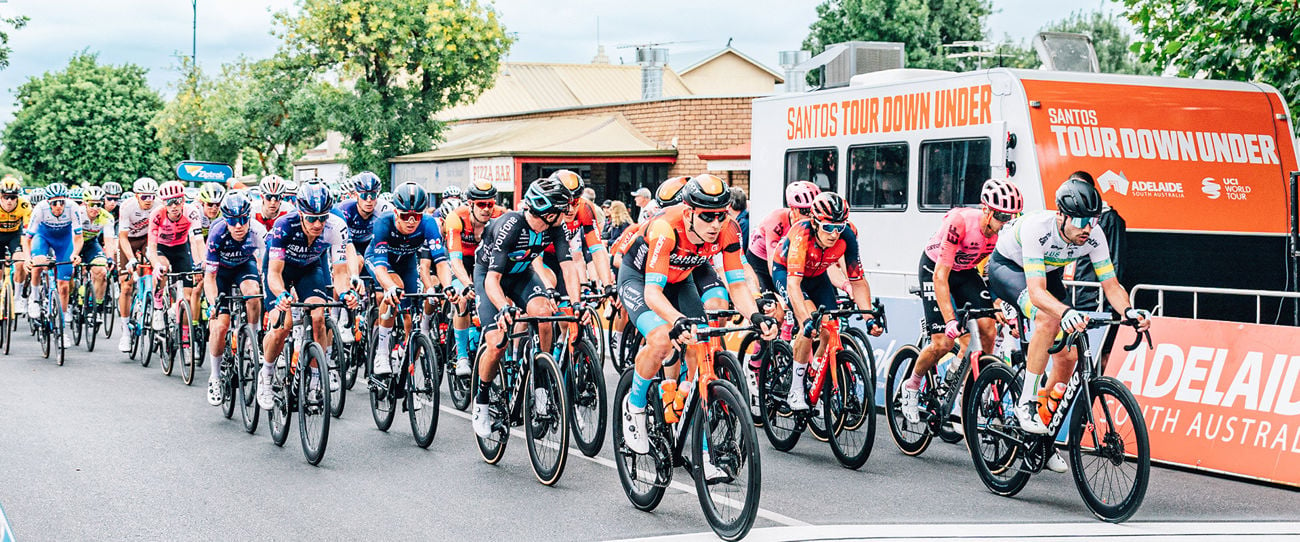 At a glance
Celebrated vineyards, delightful eateries and views in every direction – it has to be the Barossa. We return to this beautiful region for the 144-kilometre Ziptrak Men's Stage 1, with fans in for a treat as the peloton tackles three laps of a large loop through its best-known towns. The start and finish are taking place in Tanunda, while Mengler's Hill will offer the day's climbing action. Look for a fast push to the line as riders jostle for victory.  
Summer days were made for this. Grab your supplies, bring a picnic blanket and be immersed in the Barossa as the 2024 Santos Tour Down Under begins. 
Sprints 
The charming town of Angaston – on the eastern side of the Barossa – will host both sprints on this opening stage. The first comes almost 24 kilometres into racing, the second with 79.9kilometres complete. 
Climbs 
The Barossa isn't known for major ascents, with one important exception: the category four Mengler's Hill. It extends across 3.8 kilometres, reaching a maximum gradient of 13.3 per cent. Three passes are in store for the peloton. Whose legs will be up for the challenge?
Finish 
Tanunda's Murray Street is hosting the Ziptrak Men's Stage 1 finish for the second consecutive year. Expect big energy from the fans and a super-fast fight to the line.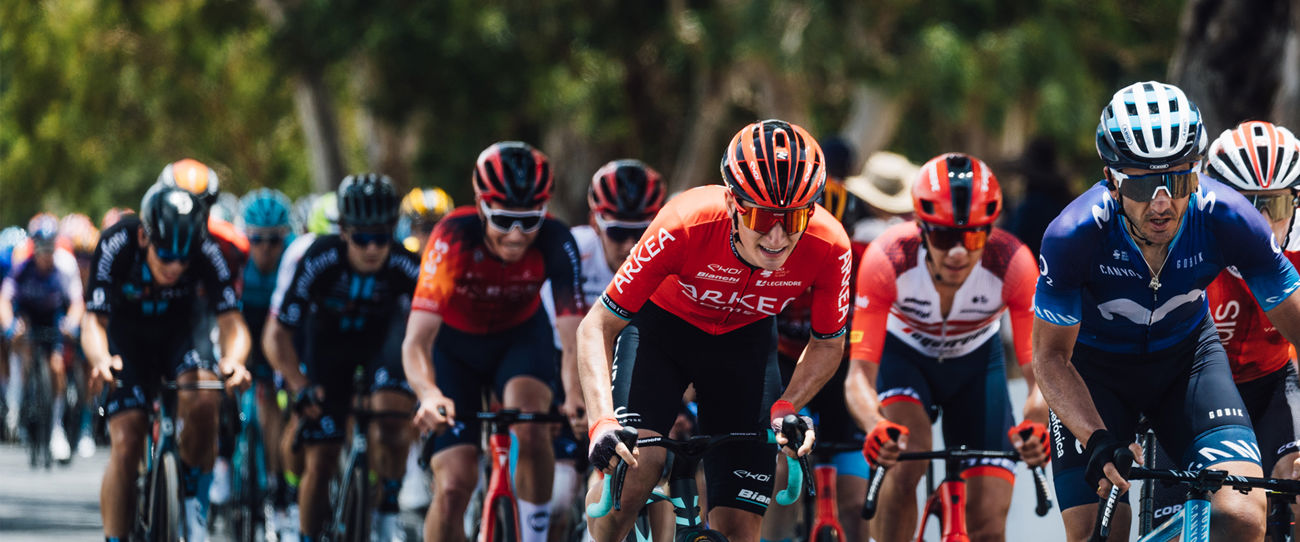 At a glance
The outcome of efex Men's Stage 2 is anyone's guess. The 141.6-kilometre route has it all: a start in cosmopolitan Norwood, twists and turns across the Adelaide Hills, and leg-burning ascents set to disrupt the bunch. Its other defining features include three passes of a 35-kilometre loop that encompasses sprint and stage finish host Lobethal, along with Kenton Valley, Gumeracha and Cudlee Creek. Vantage points abound, among them the short, punchy Fox Creek climb that riders will tackle twice. Look for an opportunist to make their mark here.
 
Sprints 
The undulating Adelaide Hills will propel riders towards this stage's two sprints. The first comes outside the Bedford Hotel at Woodside, 30.7 kilometres into racing. The second takes place on Lobethal's Main Street at the 71.7-kilometre mark, with riders to finish in the same spot almost 70 kilometres later.
Climbs 
Three efex King of the Mountain climbs: three big opportunities. Ashton – a category two ascent – is first, lasting for 10 kilometres and reaching a maximum gradient of 17.8 per cent. It will be followed by two hits at the Fox Creek climb, another category two. At 1.6 kilometres it's shorter, but has the same peak gradient as Ashton.  
Finish 
Lobethal is hosting the stage finish in its Main Street – scene of many pivotal Santos Tour Down Under moments. One thing is for sure: victory here will be hard-fought.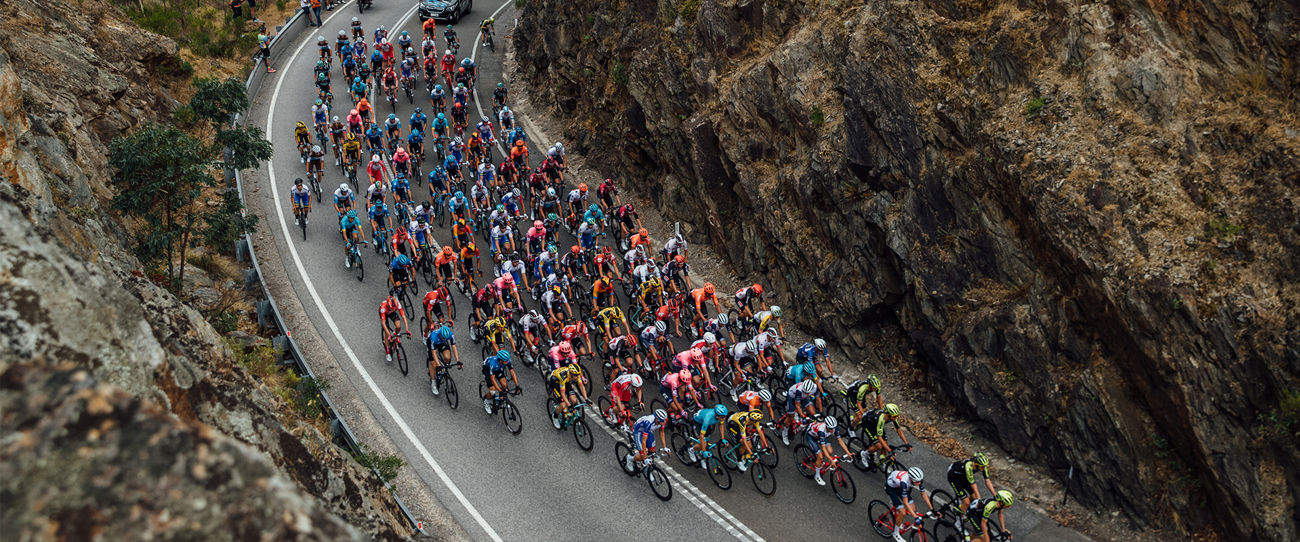 At a glance 
Humbug Scrub is just one uniquely Australian highlight on this undulating 145.3-kilometre stage. Start host Tea Tree Gully will see the riders off on a route that delivers an efex King of the Mountain climb almost immediately. A journey to the Barossa's eastern edge follows; Whispering Wall provides a second ascent, with sprints at Lyndoch and Mount Pleasant before riders steel themselves for the challenges to come. The Campbelltown finale promises to be unforgettable: a straight run down Gorge Road that demands bravery.  
Sprints
Look for the day's first sprint near Lyndoch's Sunrise Bakery and Café after nearly 47 kilometres of racing. The next comes at the 83.6-kilometre mark, this time in Melrose Street at Mt Pleasant. 
Climbs 
Tea Tree Gully Hill – a category three climb – is first for the day, coming just 2.1 kilometres beyond the race neutral zone. It reaches a maximum gradient of 15.6 per cent and extends across just over two kilometres. The modest Whispering Wall climb, a category four, follows with nearly 35 kilometres of the stage complete. From there 110 kilometres of racing remain, much of it on long, straight roads exposed to any crosswinds. 
Finish 
There's nothing like the excitement of a downhill finish – and even better when it takes place on a beloved Adelaide cycling route. All the action will unfold on Gorge Road, where technical prowess and tenacity are set to be out in force.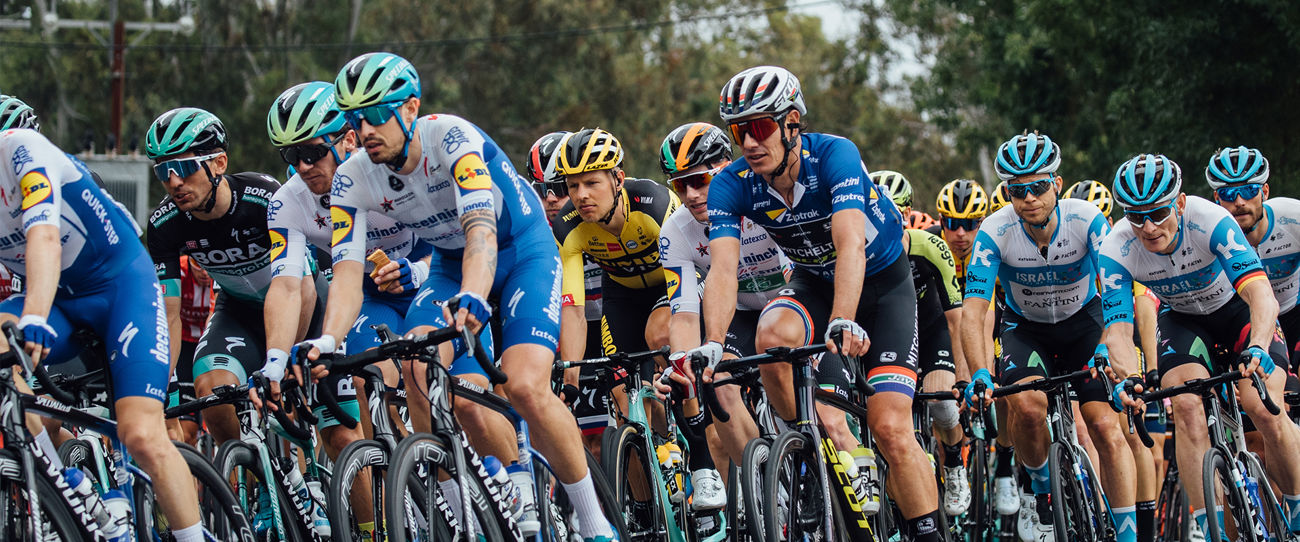 At a glance
Murray Bridge – about an hour south-east of Adelaide – will welcome world cycling for the start of the 136.2-kilometre Hahn Stage 4. A neutral loop to begin the stage will see the peloton cross the mighty Murray and show support for locals' ongoing flood recovery.  
Once racing the peloton will push east to Langhorne Creek, sprinting past its general store and then setting their sights on Strathalbyn. There's just one significant climb on this stage: the category three Gemmell Hill. Expect a focused push towards Goolwa to follow, and a spectacular finish at Port Elliot as it makes its Santos Tour Down Under debut.
Sprints
Langhorne Creek is hosting the day's first sprint – but riders will have to wait a little longer for it than on other stages. All the action will unfold outside the Langhorne Creek General Store at the 66.7-kilometre mark. More sprint points are on offer at Strathalbyn, just over 15 kilometres later. 
Climbs
There's just one climb slated for this stage: the category three Gemmell Hill near Strathalbyn, which is making its first Santos Tour Down Under appearance. It extends across 4.1 kilometres, offering a total ascent of 159 metres and a maximum gradient of 10 per cent.  
Finish 
All the elements for a spectacular finish are here: the historic town of Port Elliot, an uphill finish towards the ocean on The Strand, and sparkling vistas all around. Welcome to summer in South Australia.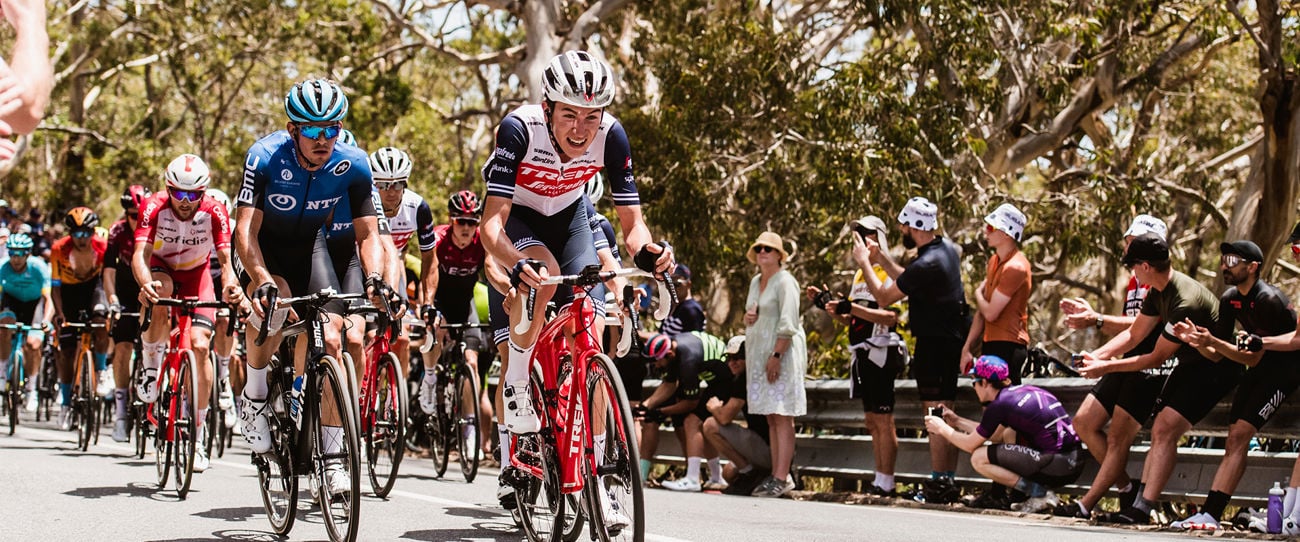 At a glance
It's back to the Fleurieu Peninsula for this penultimate stage: a 129.3-kilometre test on fabled terrain. Riders will start in Christies Beach and travel through Port Noarlunga before heading inland, earning sprint points through the town of Willunga and at Aldinga's Snapper Point.  
Willunga Hill is set to exert its influence once more, with two testing ascents in store. We know the post-climb scenes well, including stages where just millimetres have separated first and second place. Will it come down to the wire – or can someone go solo? 
Sprints 
We're returning to familiar territory on this stage, and two popular sprint sites will also feature: the town of Willunga, with 22 kilometres of the race complete, and Aldinga's Snapper Point at the 80.1-kilometre mark. 
Climbs
It's back! Willunga Hill – scene of so much Santos Tour Down Under history – makes its return in 2024. The peloton will climb it twice, making their first pass at the stage's 106.6-kilometre mark. It's category one for good reason: stretching across three kilometres, with 224 metres of total ascent and a maximum gradient of 15.6 per cent. Who will have the new-season form to shine?  
Finish 
We're in for a classic hilltop finish on Willunga – a roaring crowd, a triumphant rider, and a new chapter in race history written.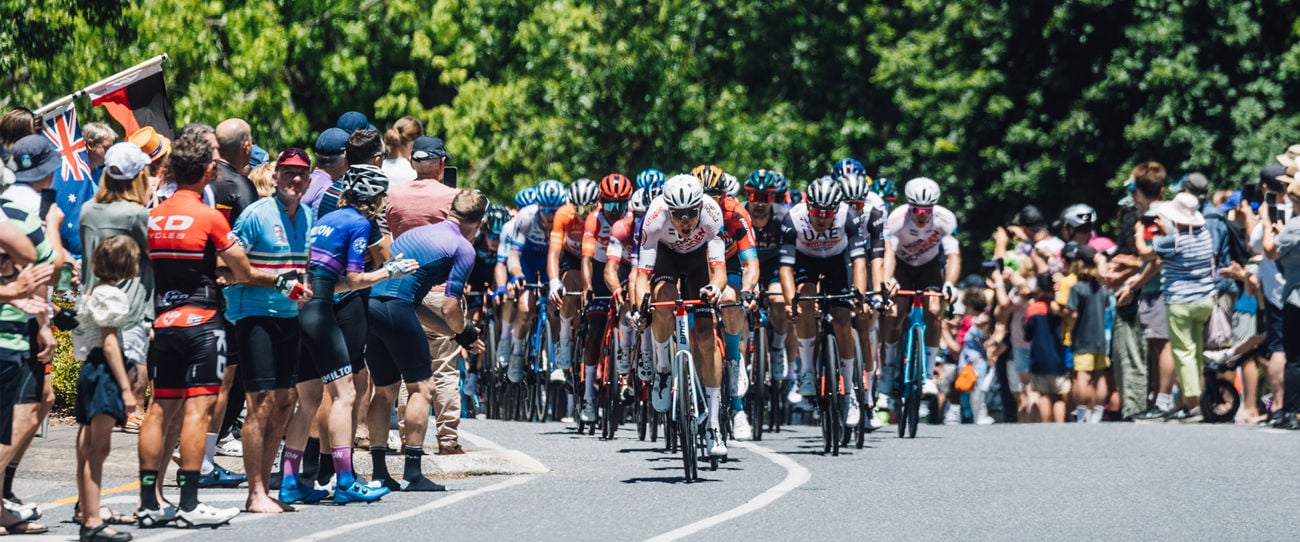 At a glance
It all comes down to this. The riders will be weary, especially after tackling Willunga twice the day before. They will also be focused on the 128.2-kilometre task at hand: a sharp climb to Windy Point, then into the Adelaide Hills for an extended loop through towns including Mylor, Aldgate, Uraidla, Stirling, Crafers and Bridgewater. A first pass of Mt Lofty forms part of this circuit, while the second is set to deliver the stage winner – and possibly an overall champion as well. 
Sprints 
We'll see sprints on Strathalbyn Road at Mylor – 56.1 kilometres into the stage – and outside the Uraidla Hotel on Greenhill Road with 79.9 kilometres logged. 
Climbs
Category one Windy Point is the day's first task. It will be tackled just under four kilometres into racing – and, with a maximum gradient of 20 pent on the 3.8-kilometre ascent, it's sure to reignite aching muscles. From there all eyes turn to Lofty and the two passes that remain. Its stats are also formidable: category one, with 1.3 kilometres at a maximum incline of 13.3 per cent. Will the stage winner take overall glory too?  
Finish 
Mt Lofty made its Santos Tour Down Under debut in 2023: a steady, European-style climb that was lined with fans cheering Jay Vine to victory. Its second appearance comes as the closing challenge on our toughest final weekend ever. A legend awaits.